Story and photos by Paul Scorza
   
My wife (and kids) think I am nuts.
My "fleet" ranges from 10-14 boats depending on when you catch me.  I have loved boats since I was a little kid.  Below is a pic of a 1960 Glasspar, owned by family friends, in 1969 with me riding in it on the Hudson River in Red Hook, NY.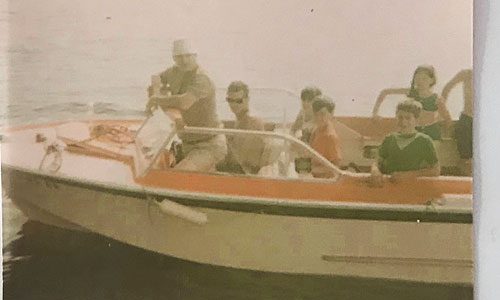 I loved boats then as I do now, and boats from that time period hold a special place in my heart.  Hence the reason all the boats I buy and restore are from those years of growing up on the river. 
My first restoration was when I graduated from college and wanted my own boat.  I loved Sea Rays from when we used to visit lake George every summer and the lake was full of them.  I found a 1970 Sea Ray, 24ft cuddly full of tomato plants in a field.  I bought it and proceeded to restore it over the next 9 months.  I used it for a few years and then traded it for a newer boat.  We then always had a family boat for the wife and kids.

My next restoration was many years later when my dad passed away and I needed something to keep busy.  He loved Chris Crafts, so I figured why not find one that needs restoring and take it from there.  I restored a 22ft 1955 Continental which I still have and will always have.  I named it after my dad.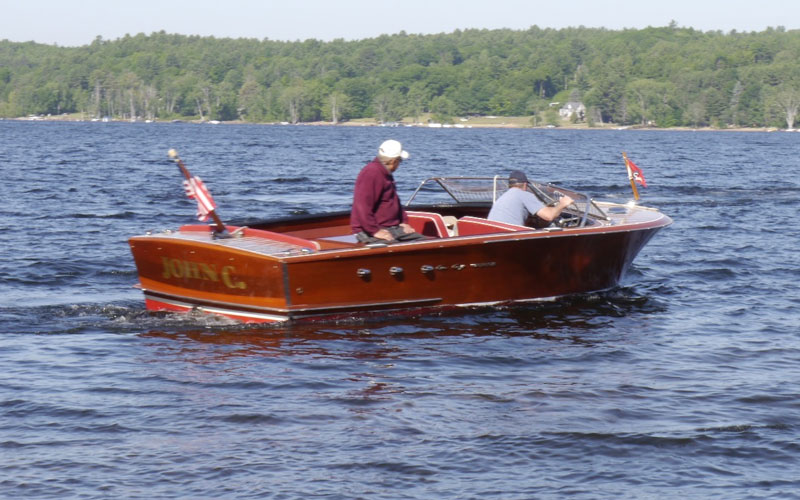 Next, I actually found that exact yellow boat in the picture below from 1969 rotting away in an owner's backyard and offered to buy it.  I restored it and still have it.  That really got me going on finding old boats and bringing them back to life.  Sometimes I sell a few of them, but mostly I have my favorites and keep them.  They have to be seaworthy and run, as every one of my boats goes out for a cruise at least a few times a year.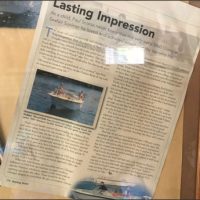 Below is a picture taken on a day when the whole fleet was afloat. It looks like a lot of friends and family having lots of fun!

"My favorite thing to do is go out with my wife and take a nice early evening cruise on one of my restored oldies."