Welcome to FiberGlassics®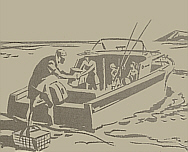 In July 1998 this site began an attempt to recognize the style and creativity of the original fiberglass boat designs from the 50's & 60's, plus capture the spirit of a time that has since past. This site honors the pioneering minds that conceived and created these beautiful, never to be made again, classic fiberglass boats. 

Within this site, you will find information on classic fiberglass boats. There are many sections. All libraries, pictures and information are FREE. Enjoy your time here.
This is a shot of the original FiberGlassics site, circa 1999.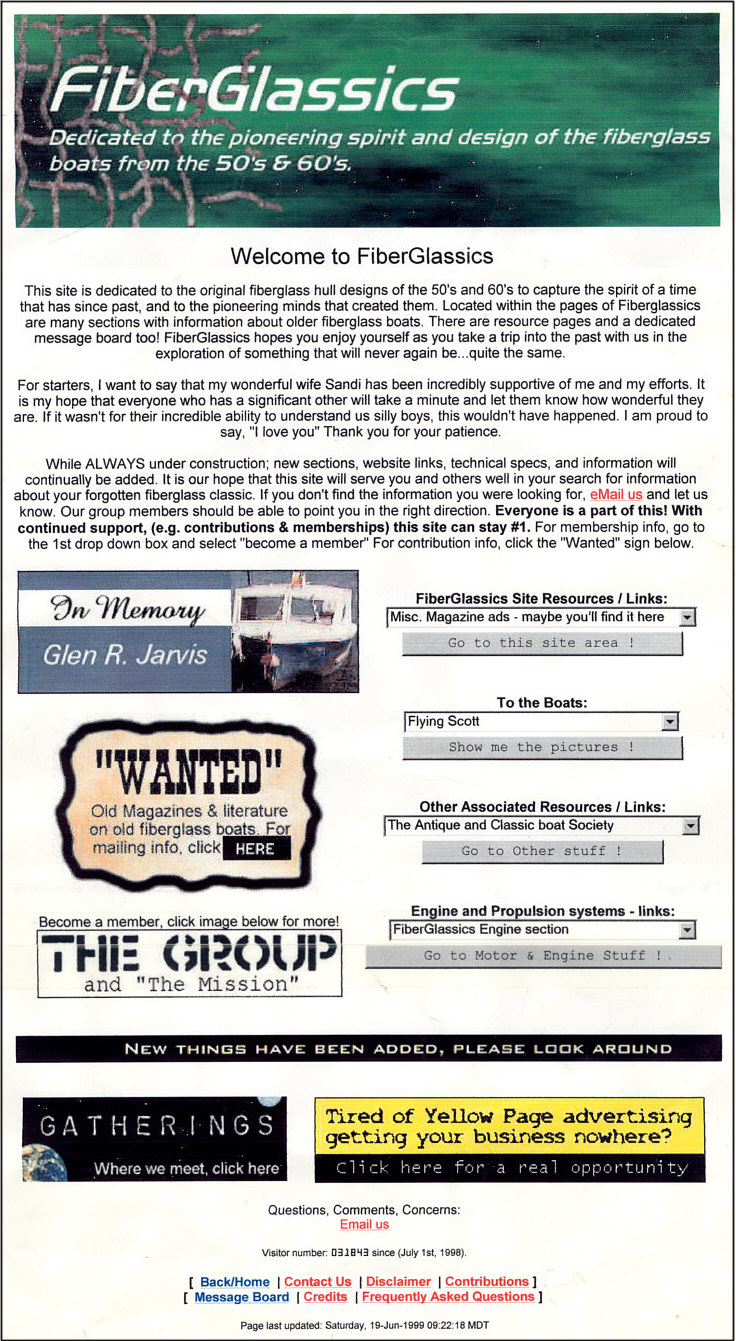 The windshield on my Lake N Sea was beyond salvage-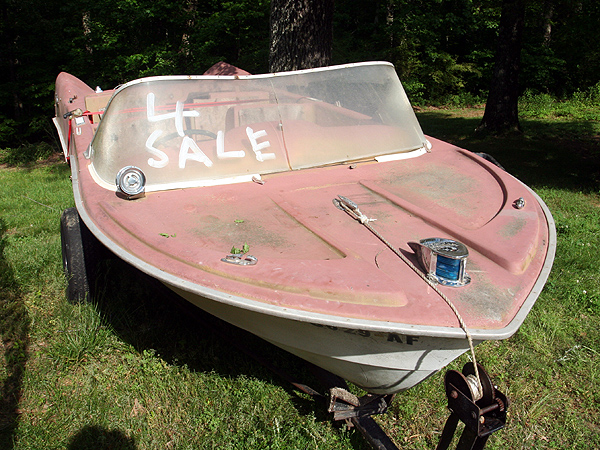 I looked for a replacement, without luck. So, I decided that I would have to make one.

The old one was acrylic- 1/4" thick. Making an acrylic windshield would require heat bending, and since I don't have access to an oven large enough to heat a part that large, and trying to do it with a heat gun would be tough. So, After doing some research, I decided to try to use Polycarbonate instead. Polycarbonate is stronger, and more flexible. With the extra strength, a thinner sheet can be used, which will conform to the curves better.