>
>>>
THE ANTIQUE & CLASSIC BOAT SOCIETY, INC.
PRESS RELEASE
>
>>>
The Board of Directors of The Antique & Classic Boat Society (ACBS) announced today that it has approved a change in its boat classification structure and show eligibility criteria to include certain boats of a more recent vintage under the definition of classic boats. According to Teresa Hoffman, President of ACBS, "The classic boating hobby has evolved and changed considerably since the ACBS last changed these parameters in 2002". In keeping with the original vision of the founders of ACBS, many boats constructed between 1975 and the year 25 years prior to the current year will be considered as "late-classic". This new designation applies to both wood and non-wood boats. The new category excludes boats of a certain hull type such as pontoons, inflatables and small personal watercraft.
Read more: The Antique & Classic Boat Society, Inc. Press Release
I recently judged my first ACBS show. It was an honor to be selected to judge. I joined a team of two other experienced judges. Our team was assigned to judge the outboard boats, both wood and non-wood. We were given the basic judging criteria: all boats are to be judged against their condition when they originally left the factory, and all boats start out as 100 point boats with deductions made where appropriate.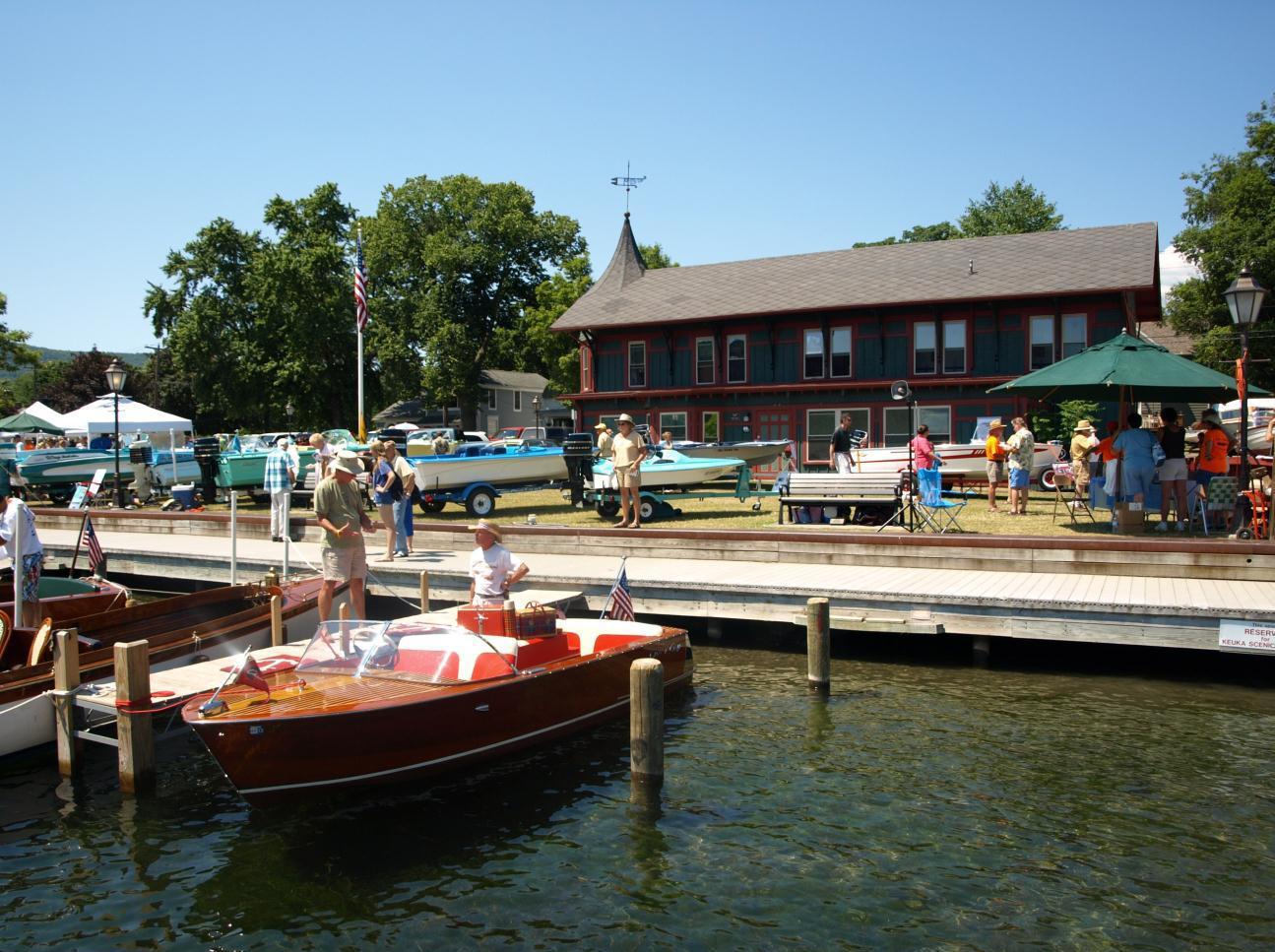 We were assigned to judge 7 boats all together, with two no-shows because of the weather. Point sheets were different for the wood and non-wood, with the main differences being in the judging of the motors and the finishes. No detailed instructions were given as to what deductions should be made for differences in finish from original, but there were automatic deductions for differences in the motors from original. After doing some research online, I did find some documents that called out for certain deductions for certain finishes, but these were not made available to us for use in judging the boats. Most of the deductions that we took were common sense things and we followed the judging check list to keep track of them all.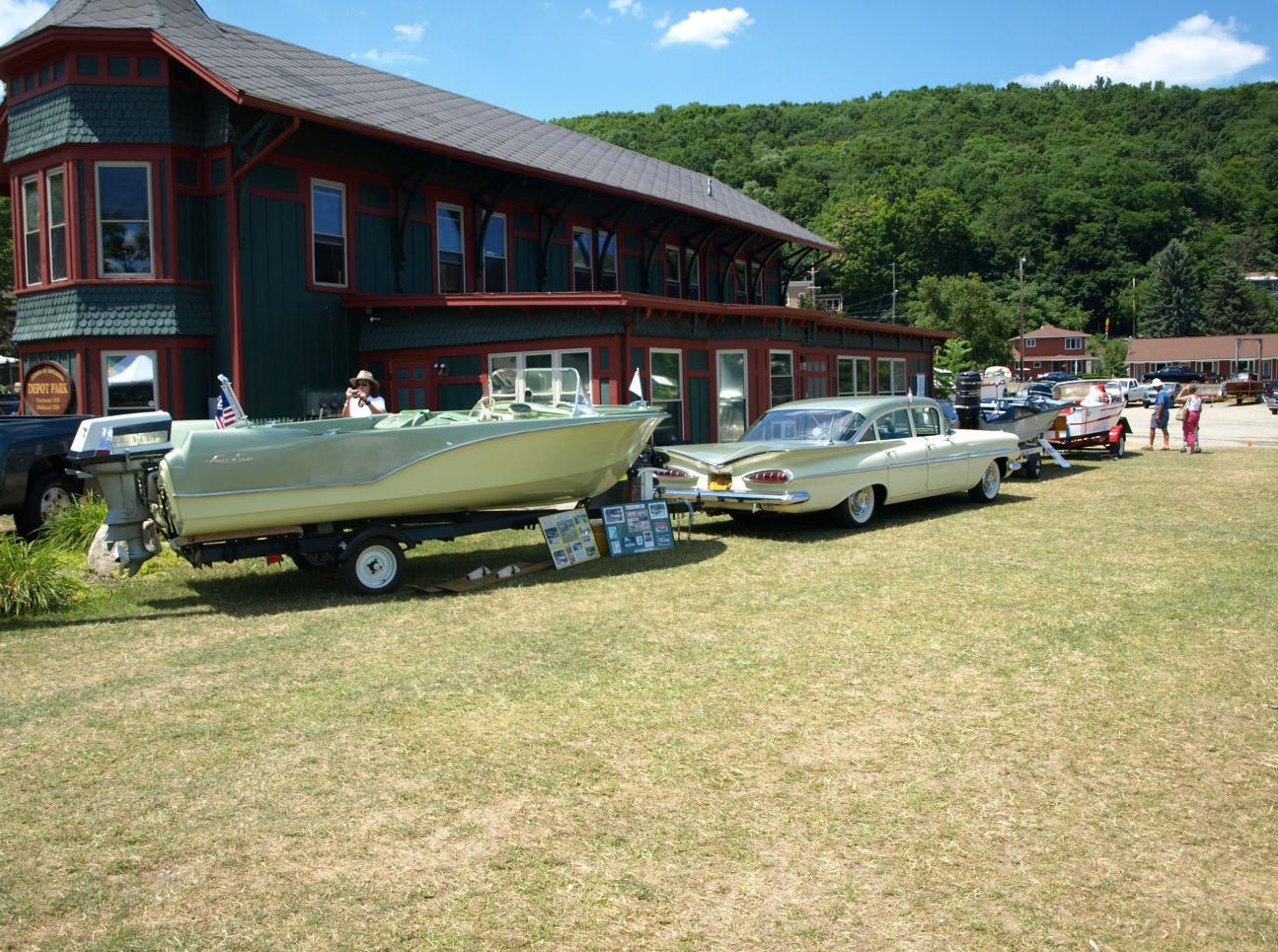 Read more: Judging at an ACBS Show - FiberGlassics and Outboards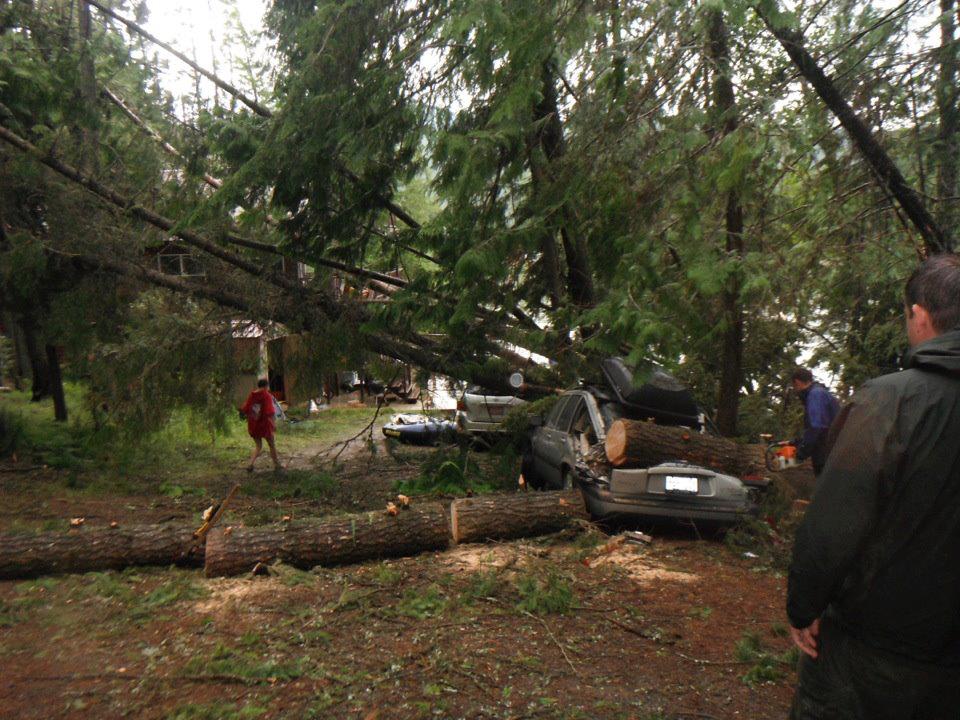 What a challenge we had at the 2012 Priest Lake, Idaho Glassic Boat Show. Northern Idaho has lots of mountain storms throughout the spring and summer but once every few years we experience a phenomenon known as a micro burst. This is what happened Friday night before the show. The winds it created reached 90 mph (that's hurricane force), took down thousands of trees, crushed numerous cabins, and tragically took two lives in its path. Our deepest sympathies go out to those families.
Then there is the story of Earl Ruddach who came all the way from Idaho Falls (about 600 miles away) to enter his boat in the show and have some fun with a bunch of glass heads that he had never met. Earl was caught in the path of the storm and his truck was hit by a falling tree. I can only imagine the nightmare he must have gone through Friday night. Earl told me he was sure his boat would have taken Best of Show. Nice try Earl…
We want to especially thank our hosts, Ed and Tammy owners of the Priest Lake Marina for their help and support. Ed's BBQ burgers and salads an the Beach Bar & Grill were the best.
Despite all this, the show went on. We were fully expecting 25 to 30 boats, but considering the storm, a showing of 13 fabulous boats offered the public a small glimpse of some real classics.
We had two boats come over from Montana – a '59 Skagit owned by Dan Ward and his beautiful girlfriend Miss Kitty and a beautifully restored '67 Lee Craft owned by a great guy Lynn Holland and sporting a cool rope style steering wheel.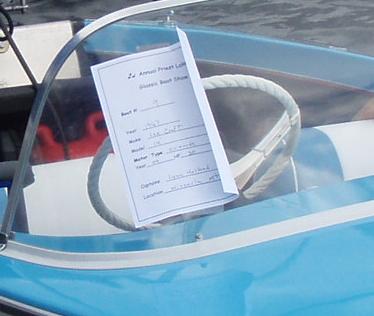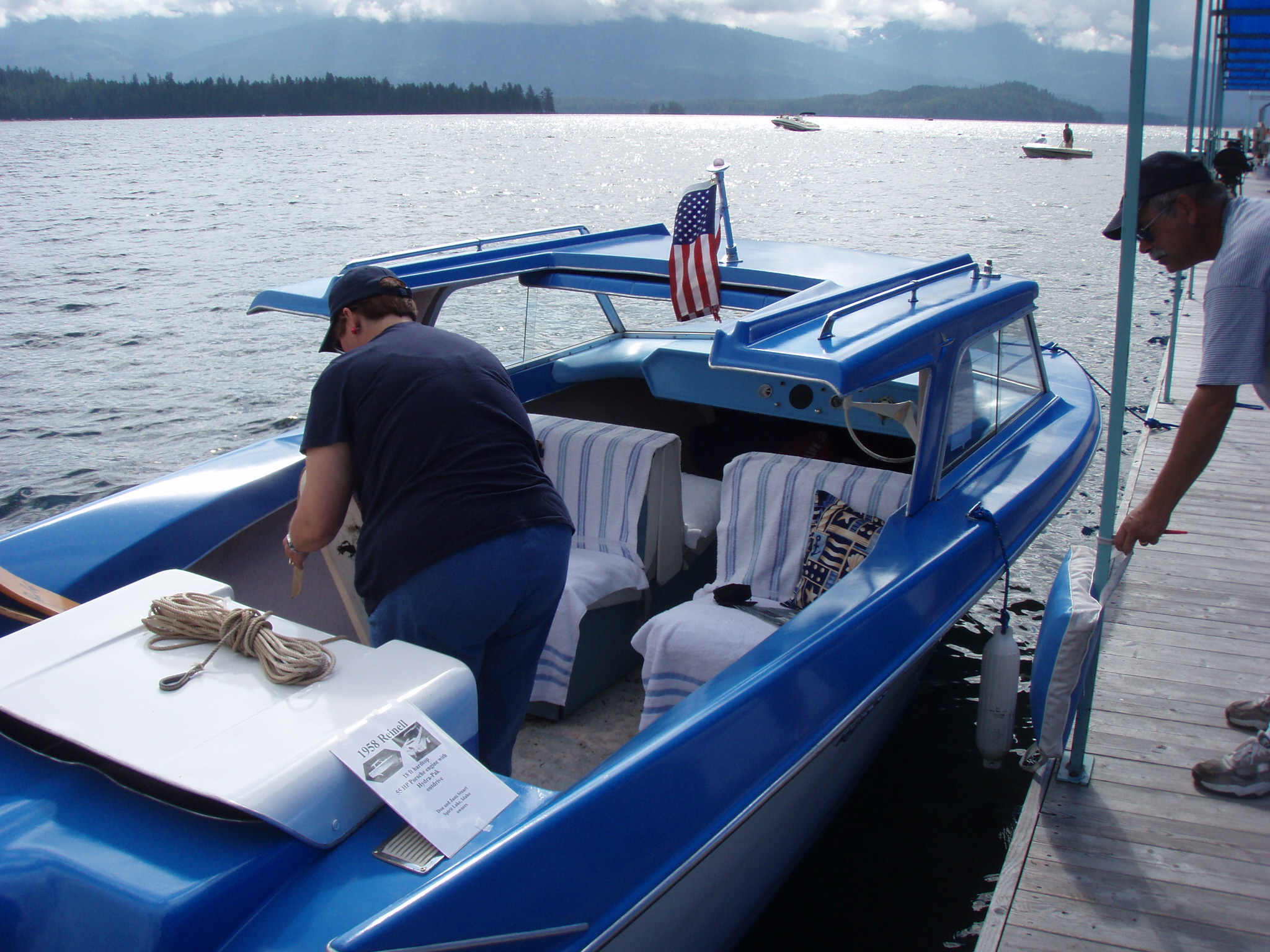 Don and Jami Stuart brought their newly acquired '58 Reinell. (above) Amazing one of a kind boat. Sliding sun roof and a Porsche air cooled engine. Wow !!!!
Read more: Hurricane force storm cripples Priest Lake Idaho's Glassic Boat Show!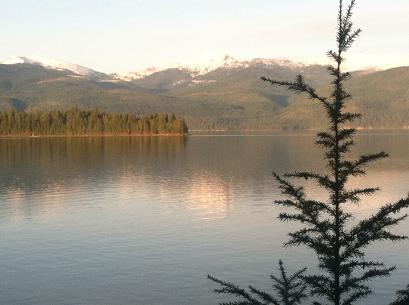 It's possible that the only reason someone has not been to, or even heard of Priest Lake, Idaho, is because of its 'off the beatin path' location. Idaho's Crown Jewel , as they call it, is a scenic 90 miles from Spokane nestled in on the west side of the Selkirk mountains stretching north toward Canada for 28 miles. At the widest spot its about 5 miles across and is dotted with 7 islands boasting some of the northwest finest sandy beaches, campgrounds, and water so pure you can dip your cup in it and drink it. While visiting, just when you thought it couldn't get any better, at the north end of the lake you can motor up what is called the thoroughfare,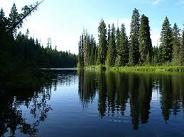 a one mile scenic waterway that connects the main lake to Upper Priest Lake, a protected scenic area. The beauty of this area is beyond description.
I have been fortunate to have been going to Priest now for around 44 years and helped in starting the wooden boat show up there which has now grown to more than 40 boats every labor day weekend.
Since the woodies were getting all the glory, my brothers and I (all previous wood boat owners) decided that the 'glassics' needed some attention and recognition, hence was born the Priest Lake Glassic Boat Show. Last year, our first year, we had a good start with about 15 boats. We paraded around the lake and later had a barbecue dinner at the Priest Lake Marina that hosted the event and will again this year.
This year we hope to attract more boats from all over the northwest and Canada. People heard how fun it was last year and how beautiful it was and are excited to take part.
This year out schedule will be like this:
Saturday morning from 9am till about 12:30 ish we will display our boats at the docks where the public will cast their ballots for Best Boat, Best Motor, Best of Show, and most potential. We will announce the winners just prior to the parade. Lunch is available at the marina restaurant. Great food! At 1:00 pm we will all jump in our boats and stay together single file as we parade around the south end of the lake for all the cabin dwellers to enjoy viewing from their docks. At the beginning we'll make a pit stop for a photo shoot at our Cabin. Everyone will conglomerate around our dock area in their boats. There will be photographers that will take a bunch of good shots that I will forward to all of you later. We wont have time for everyone to take pictures. The hillside will make for some great photo ops looking down at the lake full of our classics. This is the view: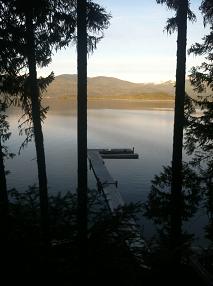 After we parade around and go through the 8 mile island channel we are cutting everyone loose.
Then on Sunday morning we will all meet in the morning and motor all the way up the lake and through the thorofare to Upper Priest Lake. A 'cant miss' day. We'll stop for lunch at Lions Head campground. It's a beach your boat area but the beach is beautiful fine sand.
Promising to be a relaxing fun filled weekend, we hope you will consider bringing your Glassic to our show. Rumor has it that a National boating magazine will be there to do a photo shoot and story on us! For more info and pics we have a face book page. Facebook.com/PriestLakeGlassicBoatShow Please contact us if you plan on coming so we can reserve the dock space for you. There is no charge to participate in the show. Hope to see you. Doug Miller, better known as the little picker



---
Glassics, those classic fiberglass boats reminiscent of the style of the 50's and 60's are starting to pop up at a boat show near you. Nowhere is this more prevalent than in the North East, and a prime example was last week's Wine Country Classic Boat's show in Hammondsport, NY.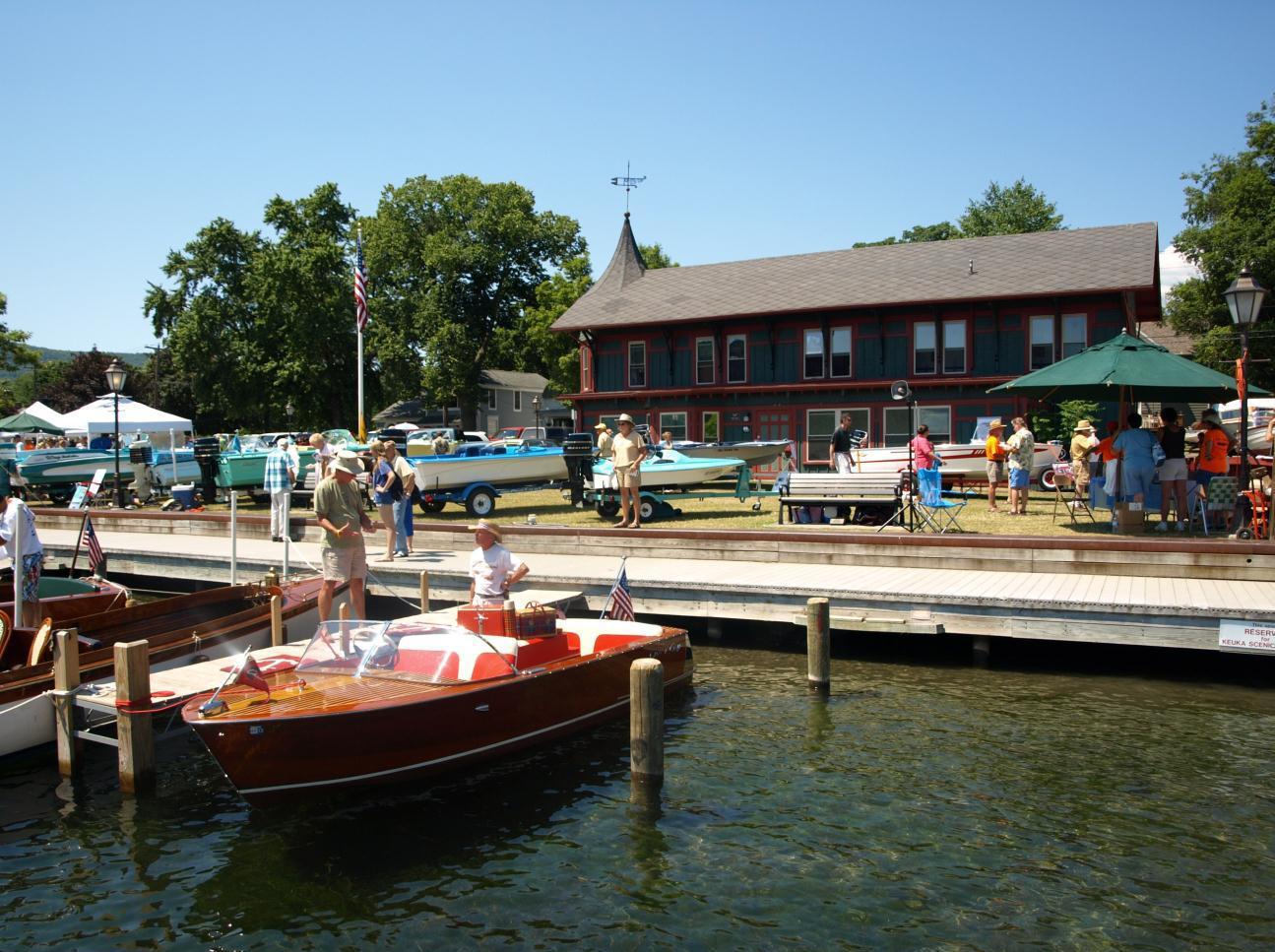 Classic glass was well represented at this ACBS show with boats from Fiberglassics North East, Nickle City Classics and The Classic Custom Craft Boats clubs. Classic fiberglass boats were the featured boats at this year's show and boy did they show up in force.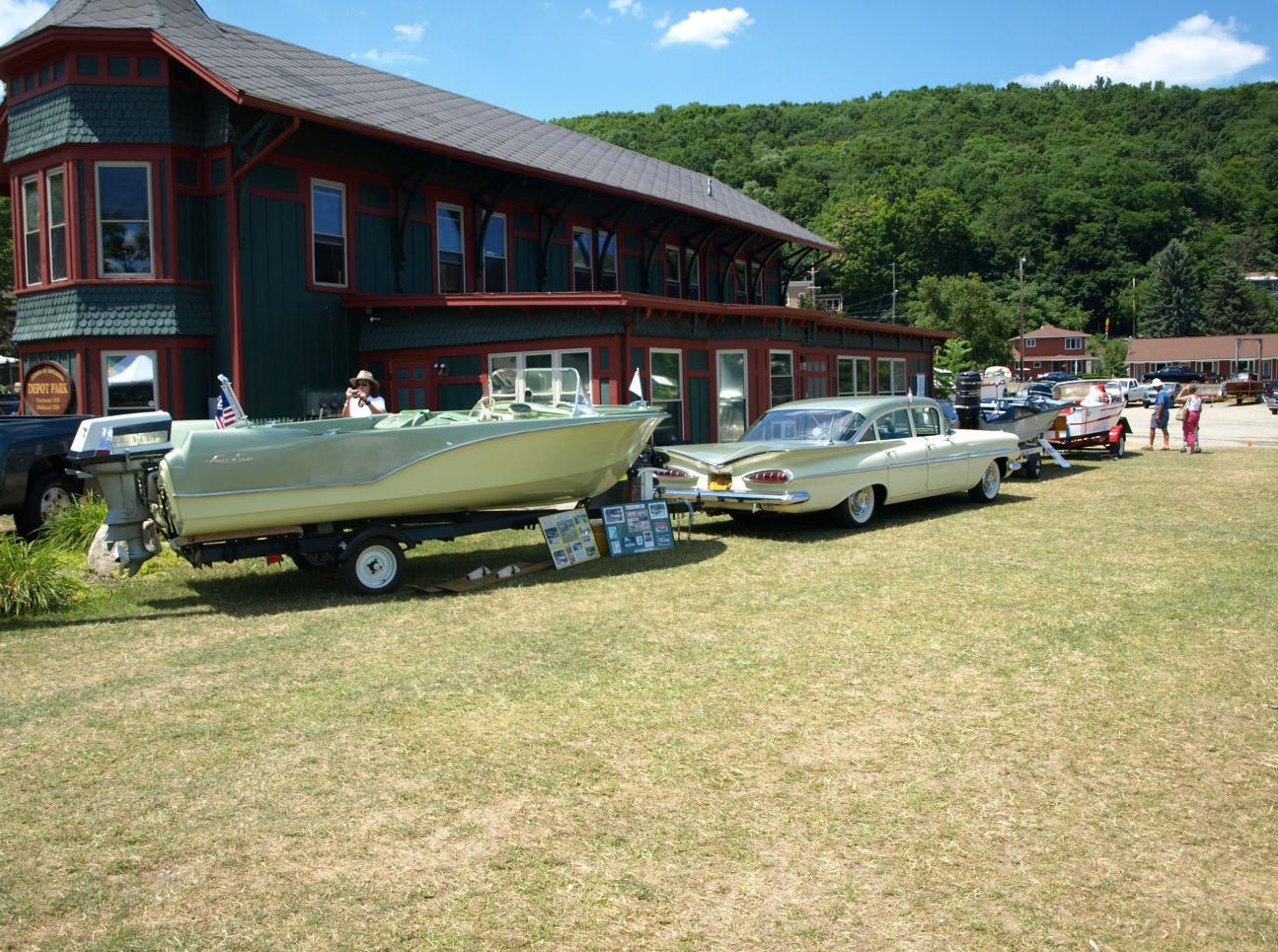 Subcategories
Information for new users of Fiberglassics.
The latest news from the FiberGlassics Team