We had a great day out on the Illinois River in Channahon at the Big Basin Marina. Mother Nature cooperated and we had perfect weather for a boat show and cook out.

Our host Tom Arambasich with his sister Pam aboard "Aprils Ring" after a high speed spin out on the Illinois.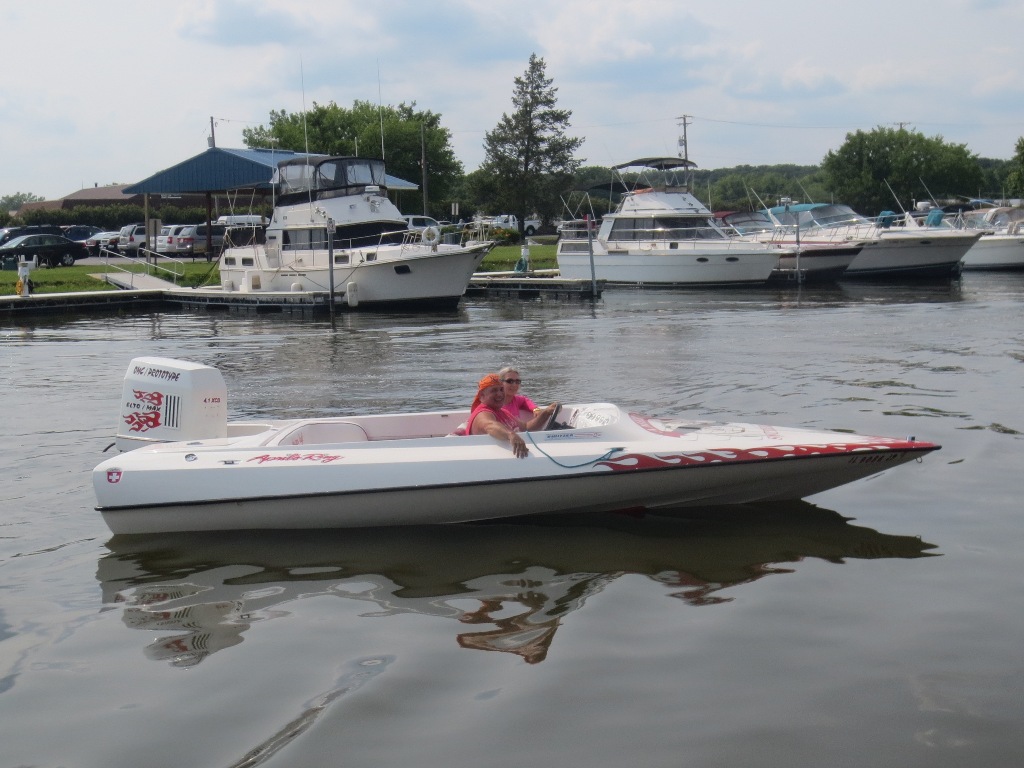 Tom, thanks for your efforts to make this fine event happen and I hope to participate again next year.

Toms 1987 Switzer GL21 with OMC V8 with a yet to be verified HP rating of somewhere in the 250 range.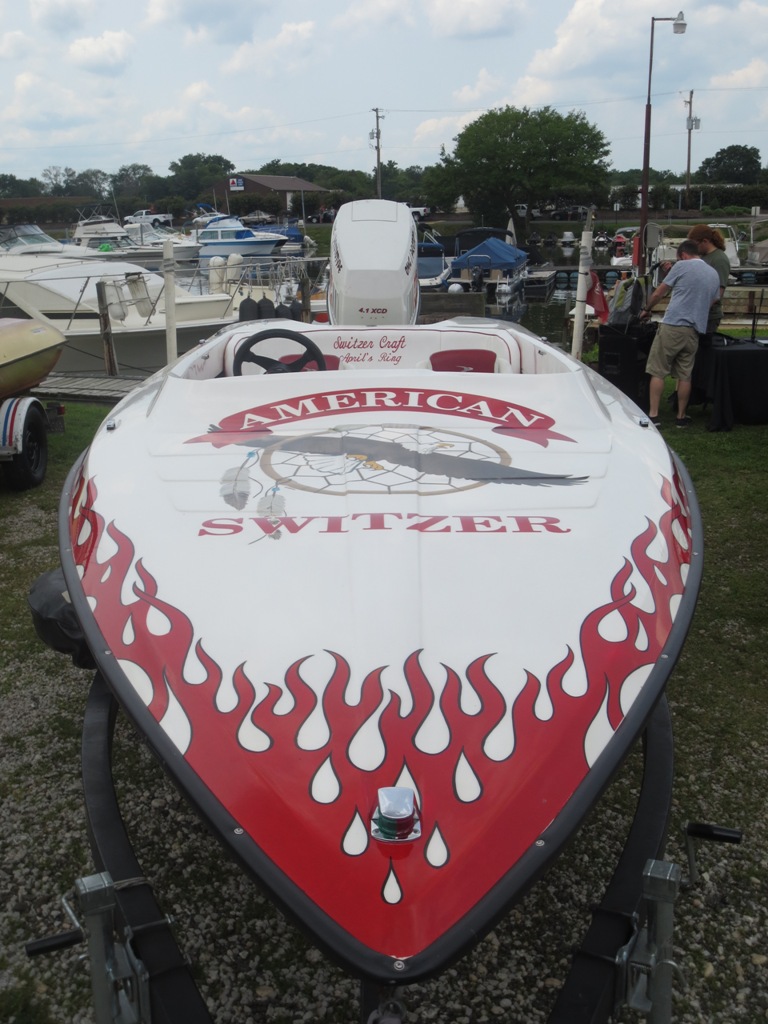 Also owned by Tom is this 2008 replica of an 1965 Switzer Playboy "Glory Daze"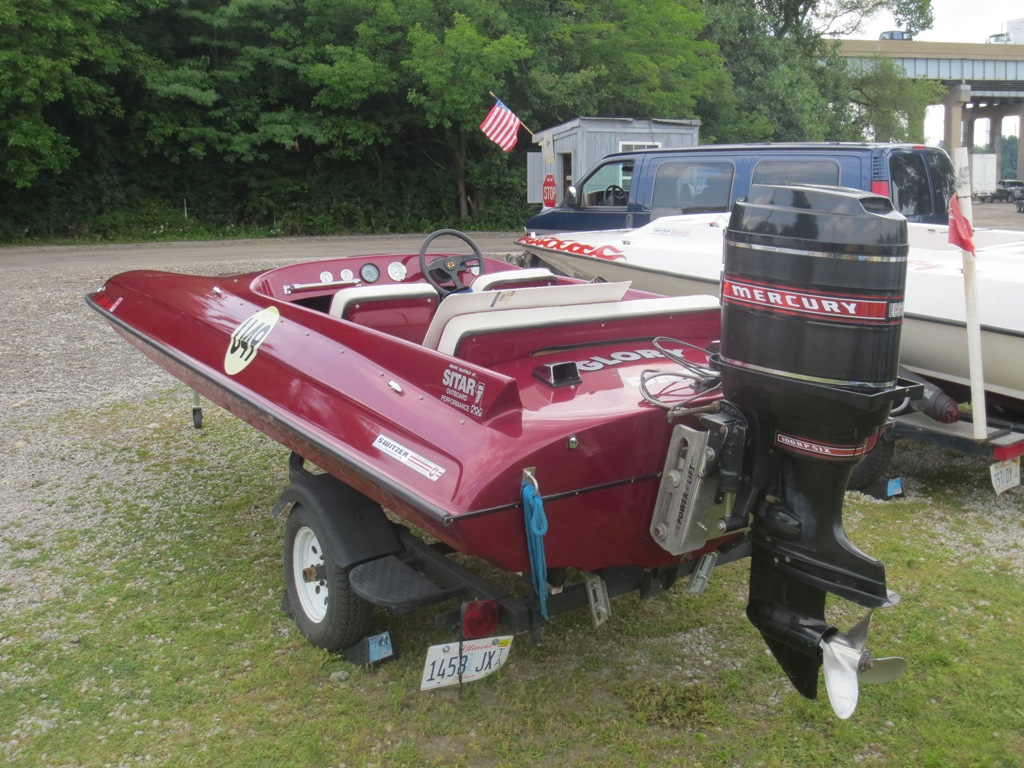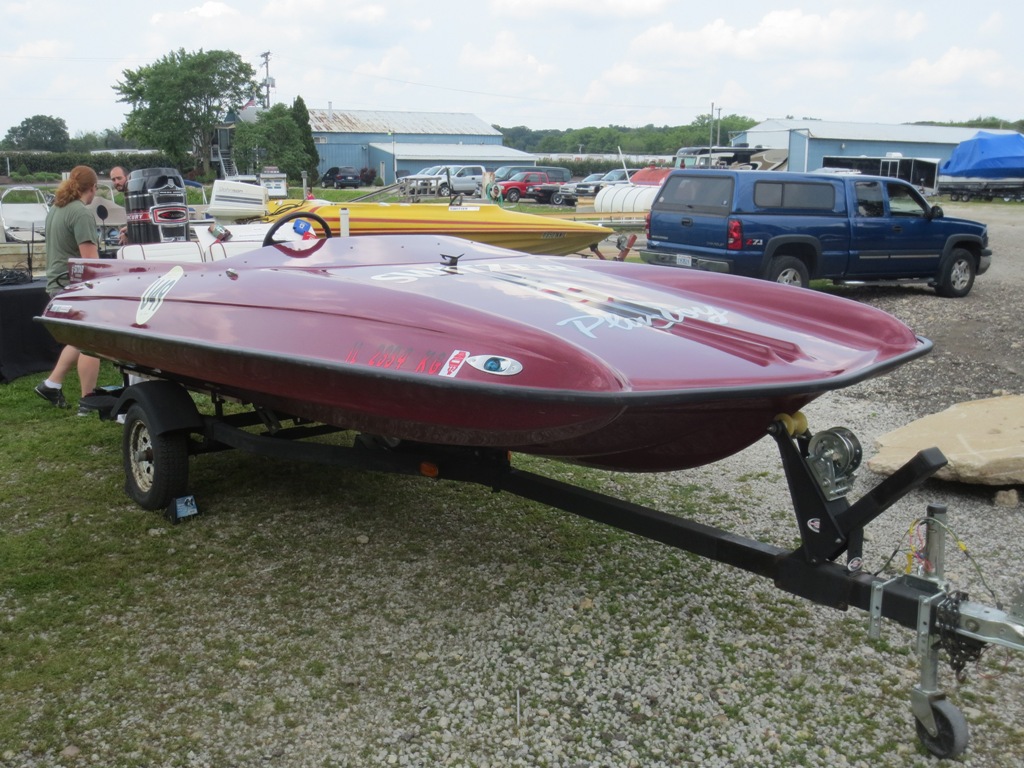 Here "Glory Daze" tells her story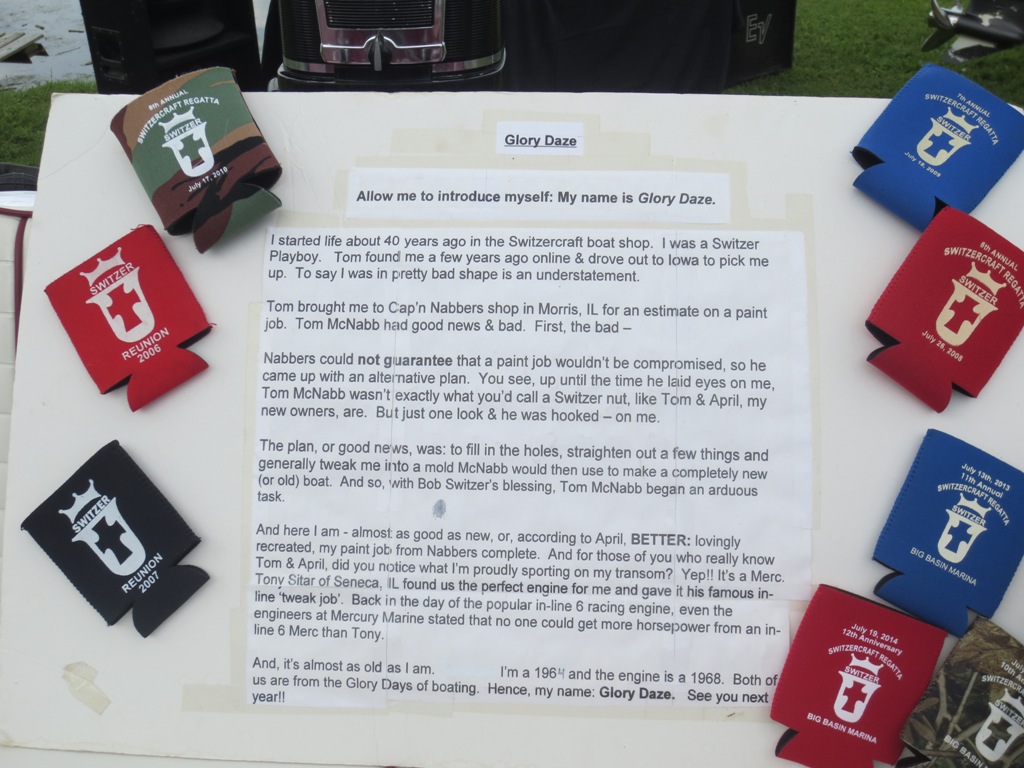 We were very fortunate to have the company of Bob Switzer and his wife Carol.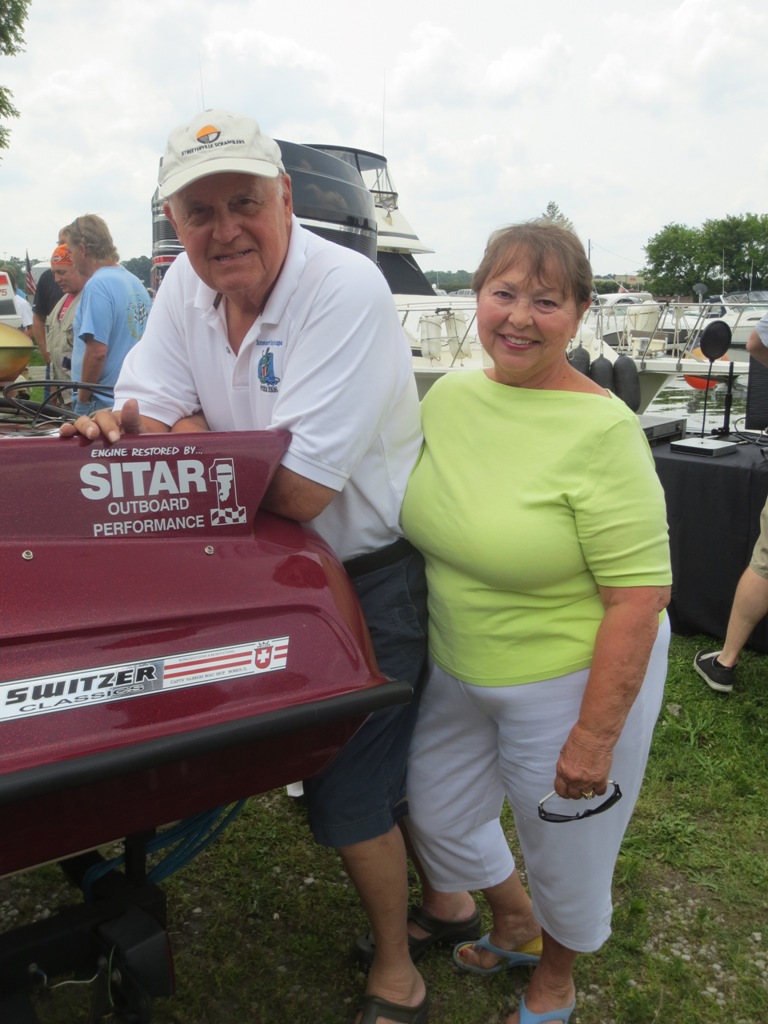 I was able to spend some time talking with Bob and to say the conversation was interesting would be a gross understatement. Bob was there and a key player in the era when, as someone else has said, "Outboards ruled the rivers". Also in attendance was Michael Gwaltney who is a retired OMC technician and technical writer.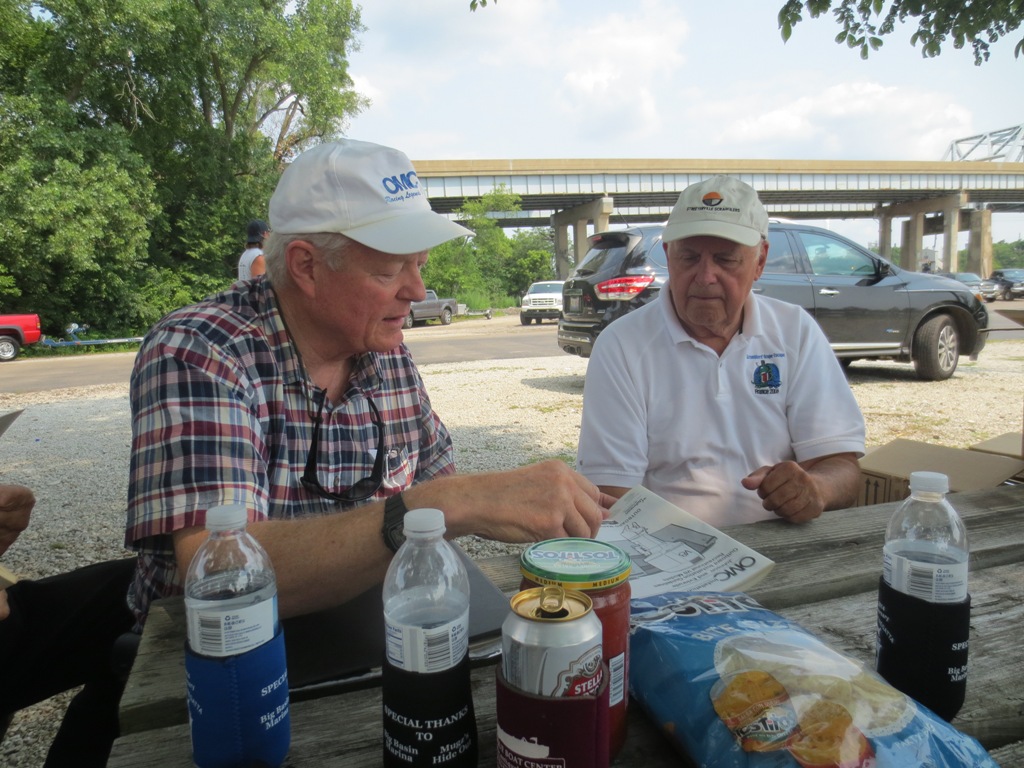 Michael showing the monster 1984 Johnson 400 HP V8. Sitting and talking with these guys this afternoon was fascinating to say the least.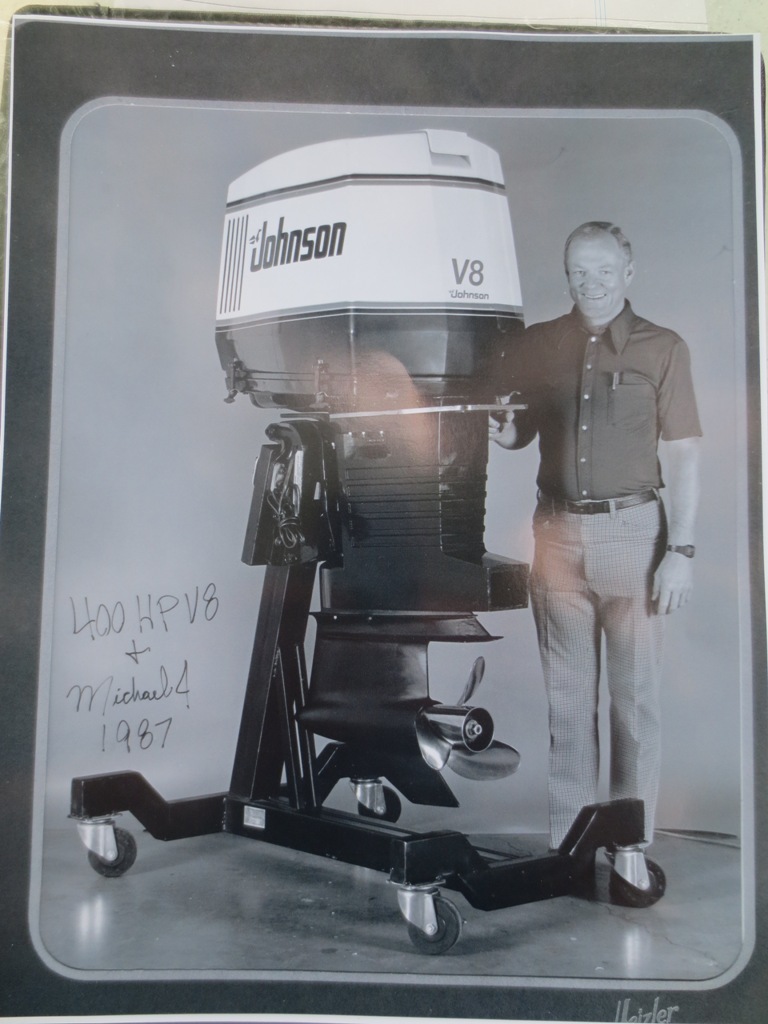 A very cool early Switzer Craft is this 1956 Lighting owned and restored by Jon Hecox from Madison WI. The boat was salvaged after sinking following an operator error.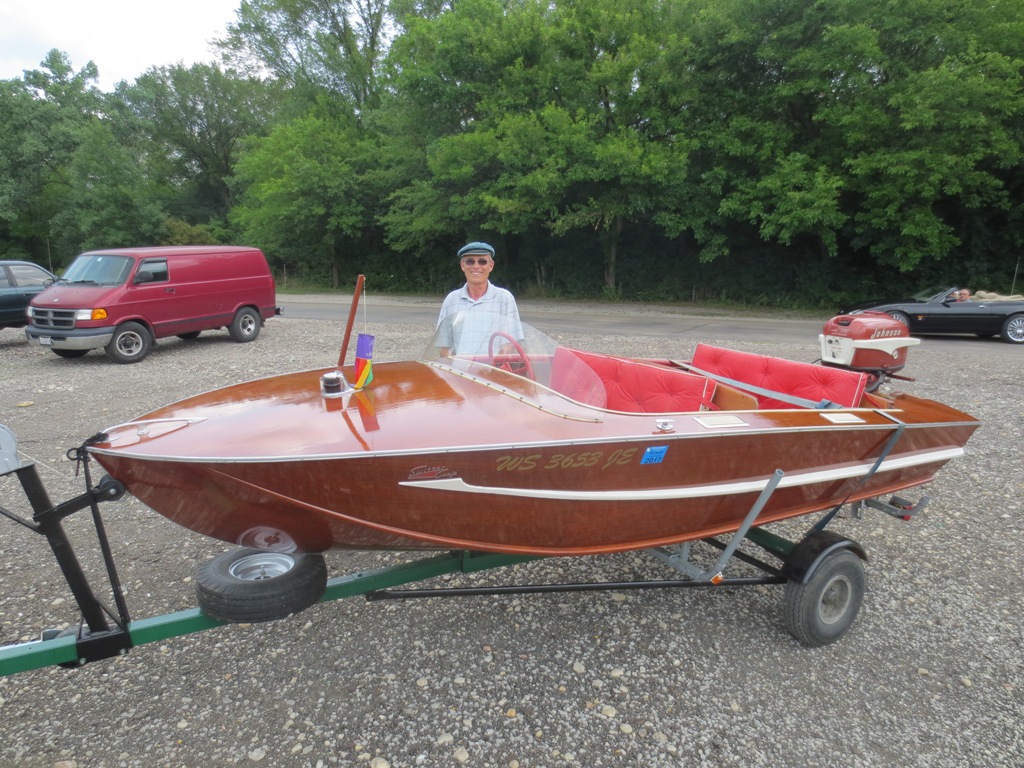 The 56 Johnson 30 HP Seahorse is correct although Jon suspects the boat had originally a 55 Johnson based on 55 style instrument panel.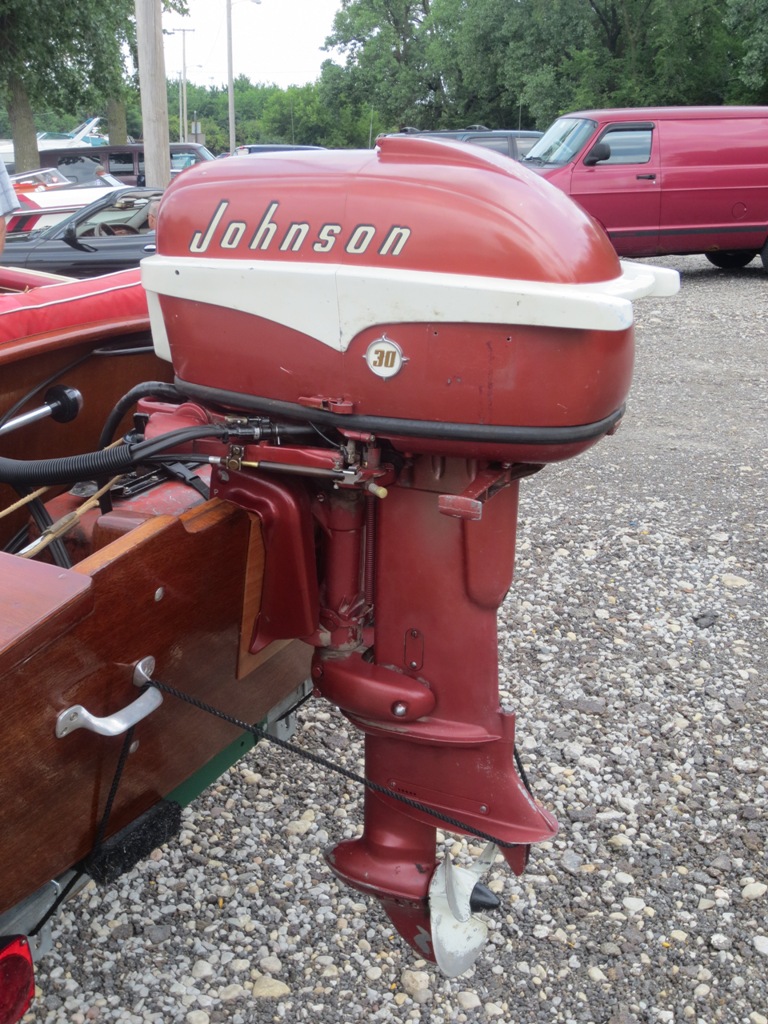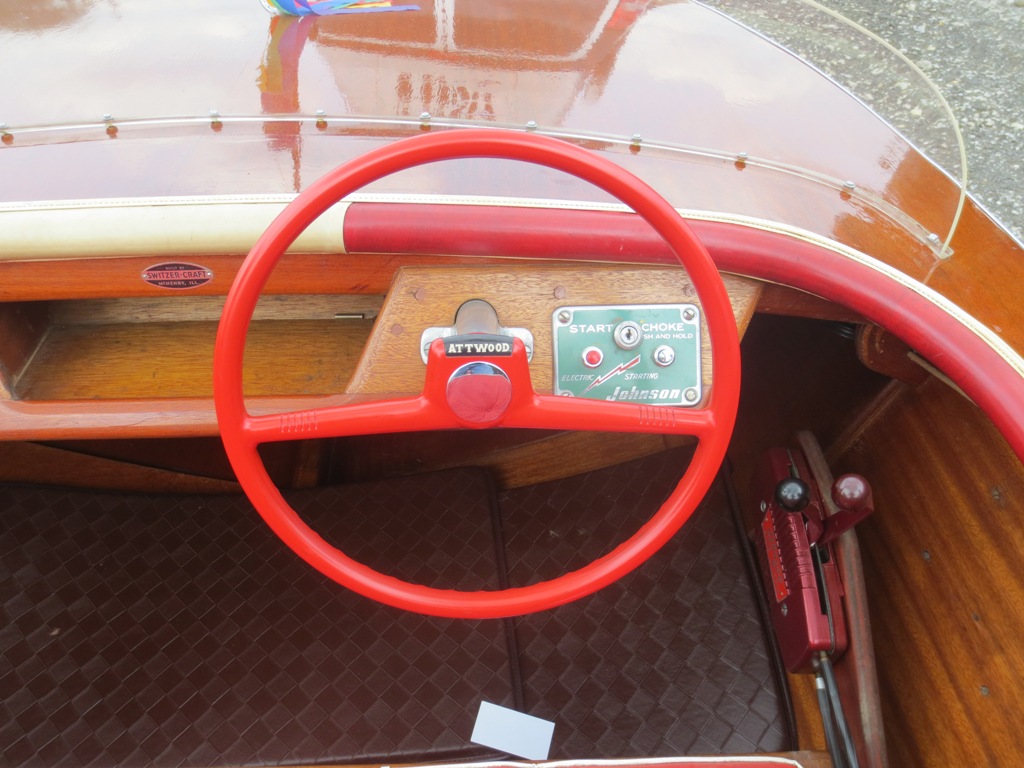 Still on the original Mastercraft trailer and in my eyes this boat is a true time capsule.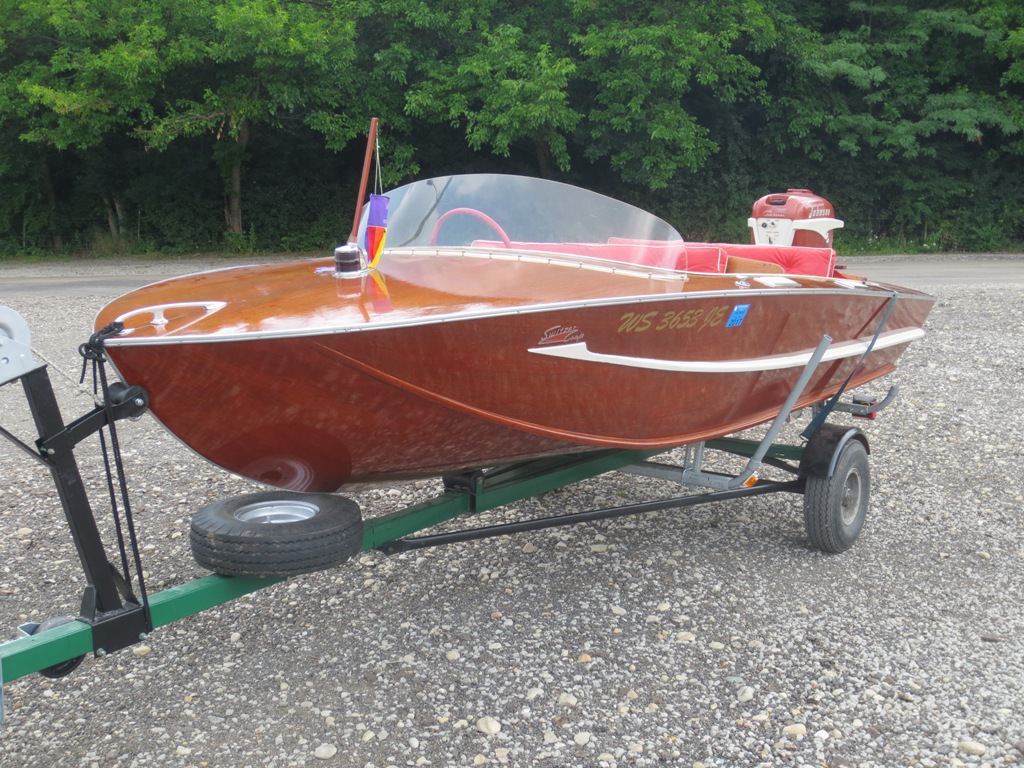 Another Switzer beauty. A 1959 Day Cruiser "Raven II" owned by Dave Jane from Burbank IL.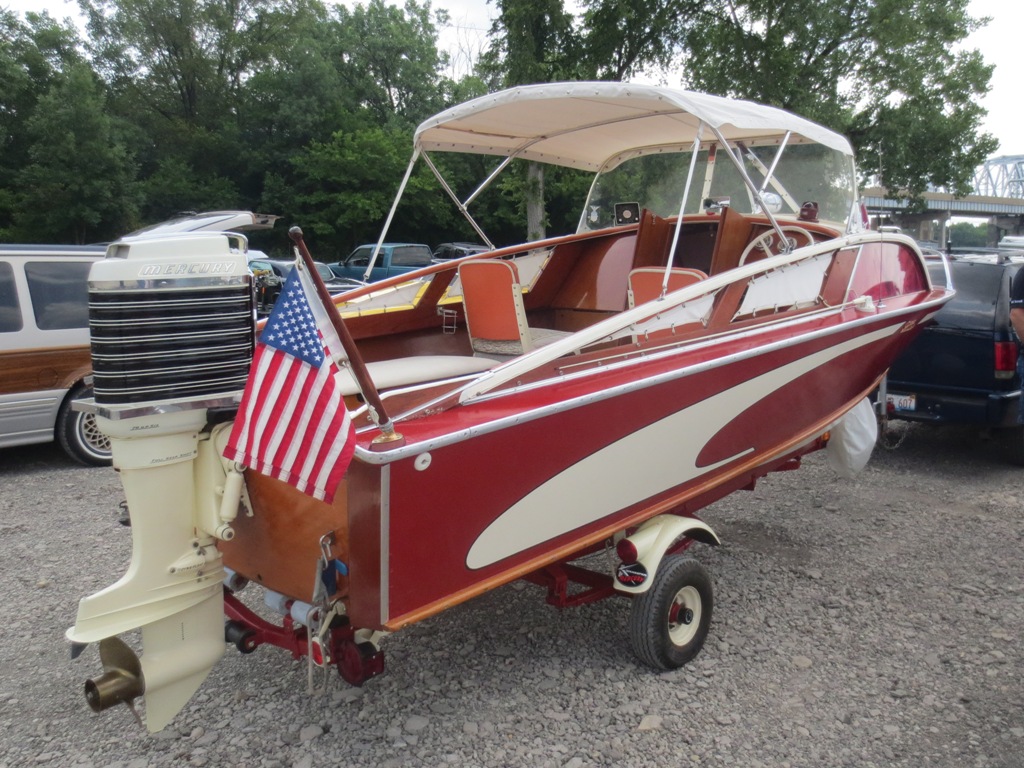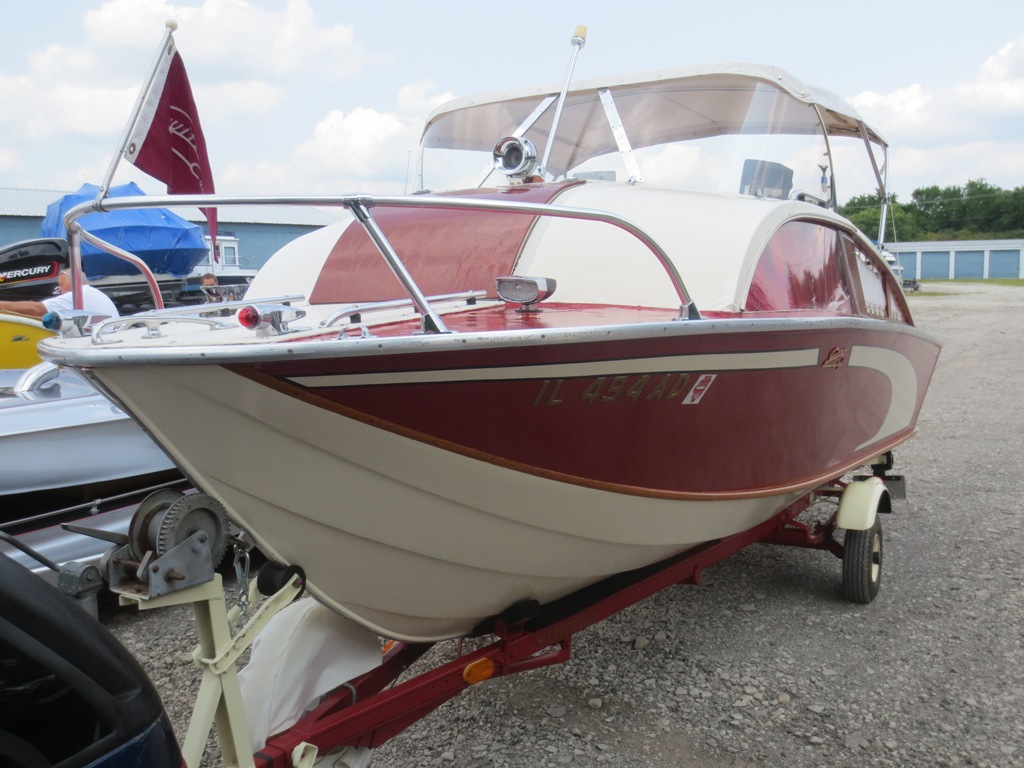 Sporting a sweet 1961 Merc 700 this little Cuddy Cruiser is a slice of times past.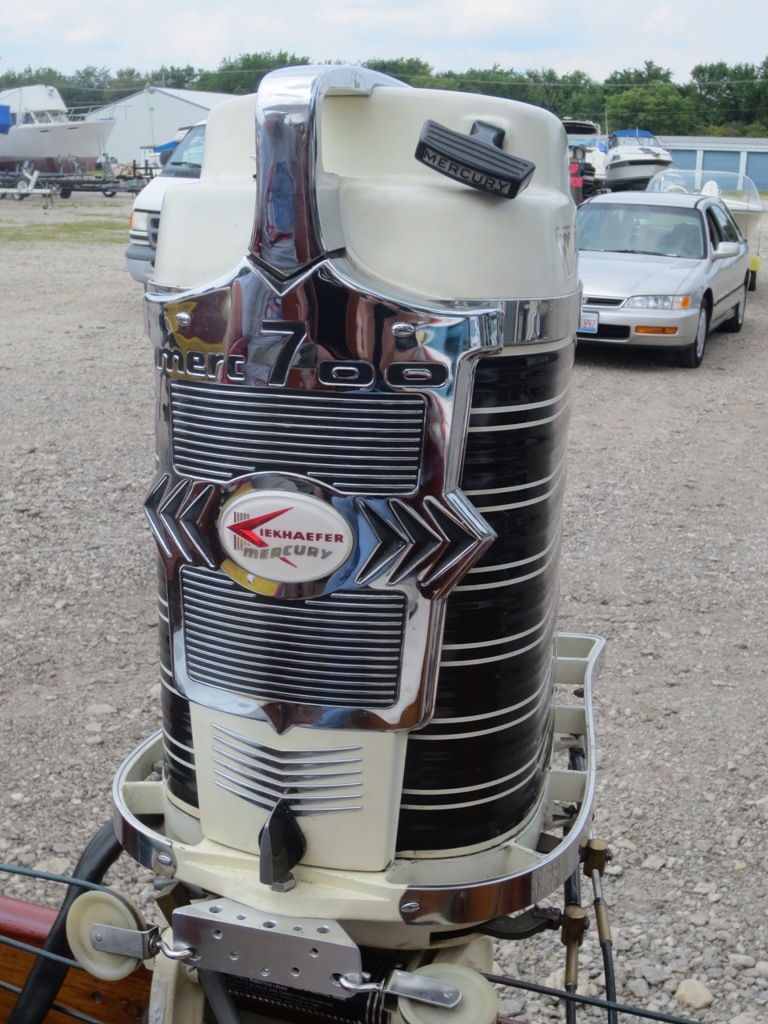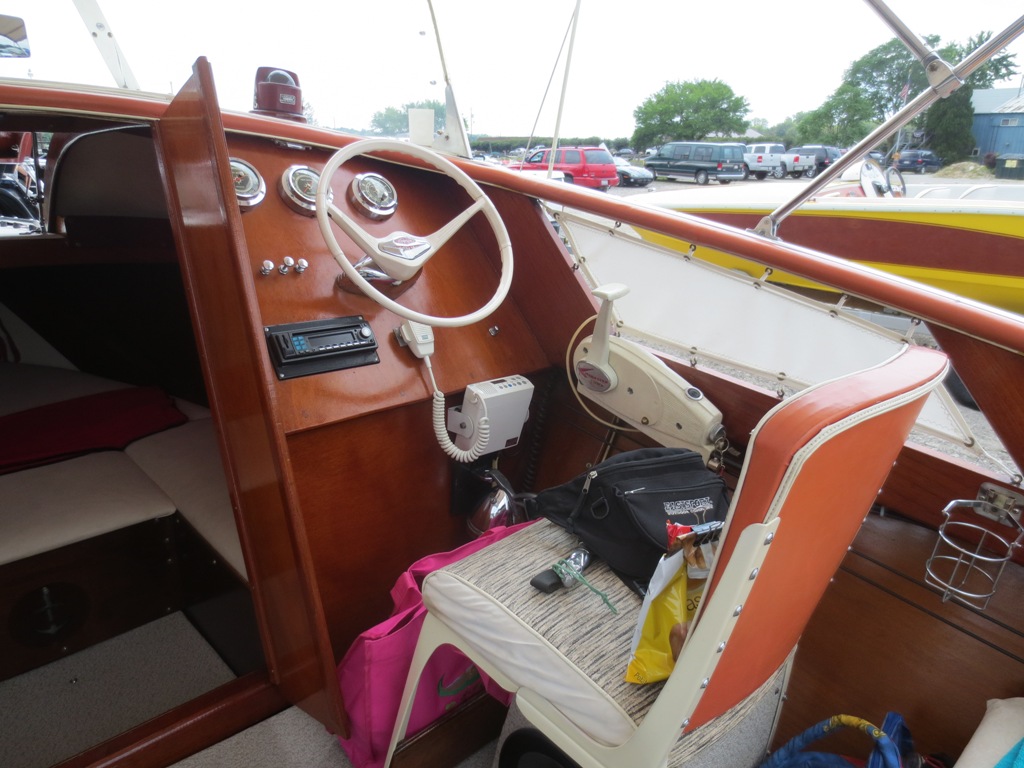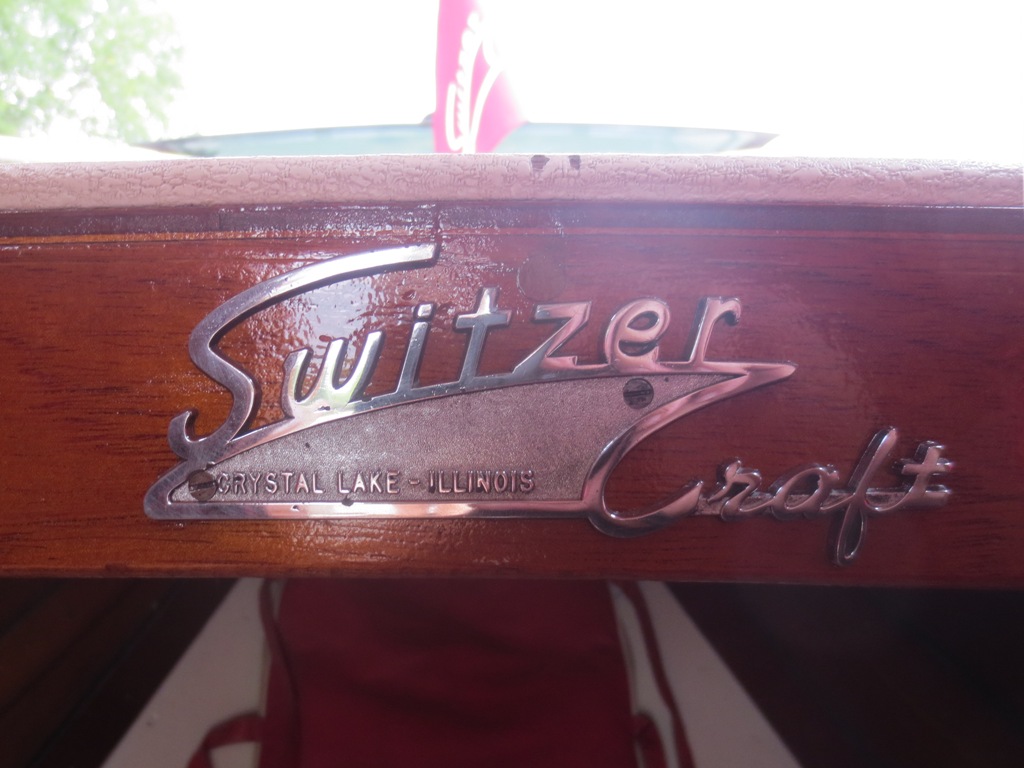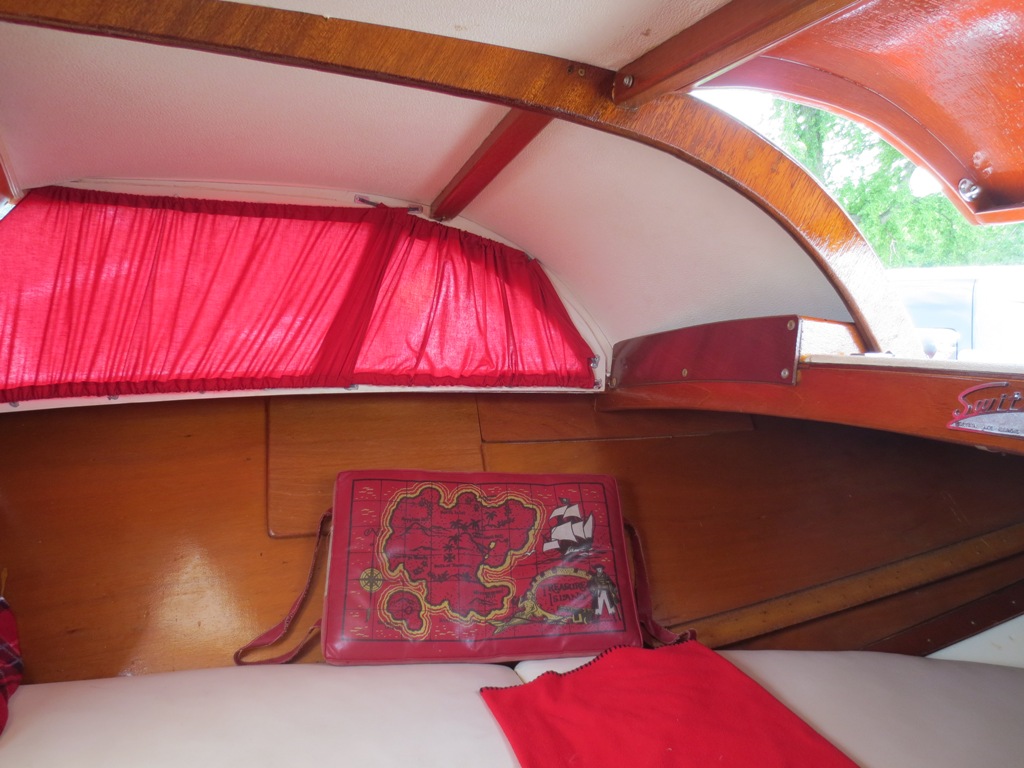 Still on original Moody trailer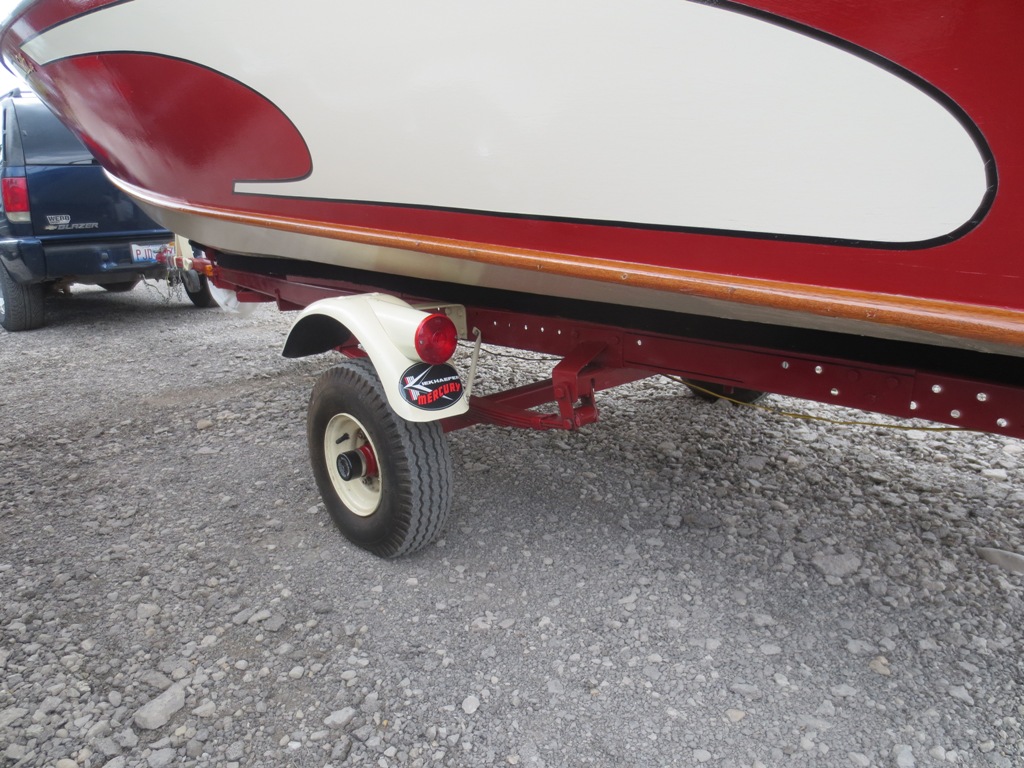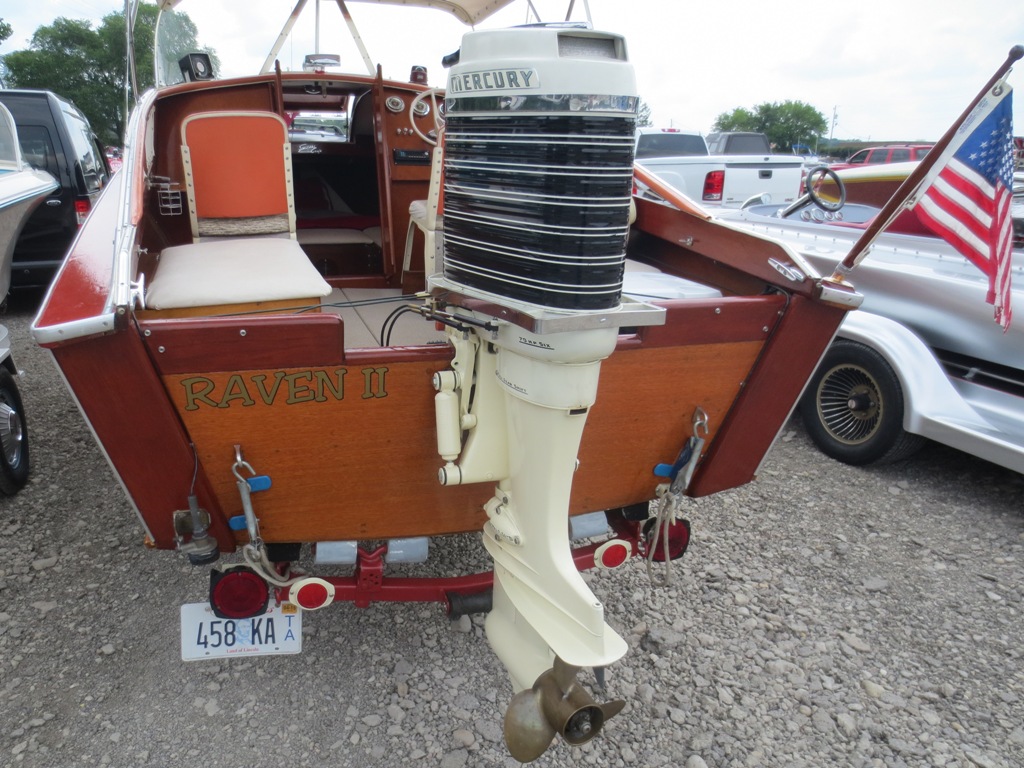 Our friend Bill Anderson brought out his latest meticulous restoration. 1958 Lonestar Meteor with 1957 30 HP Johnson Javelin on a Super Gator trailer.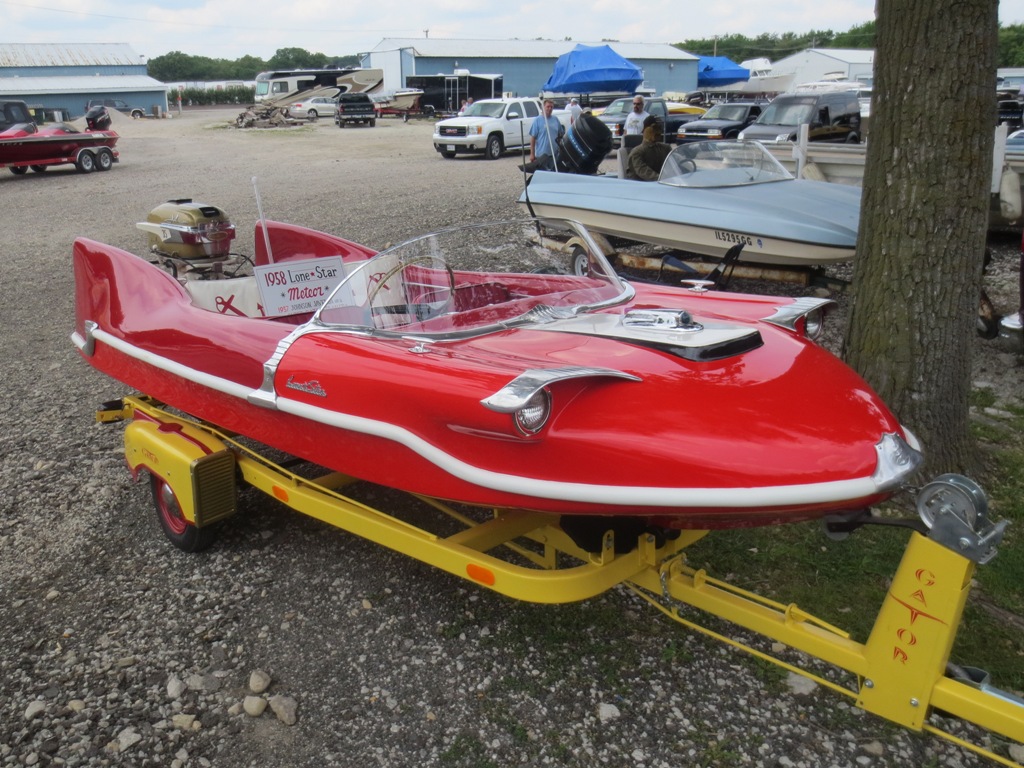 Bill is famous for his complete package presentations and this is an excellent example of that.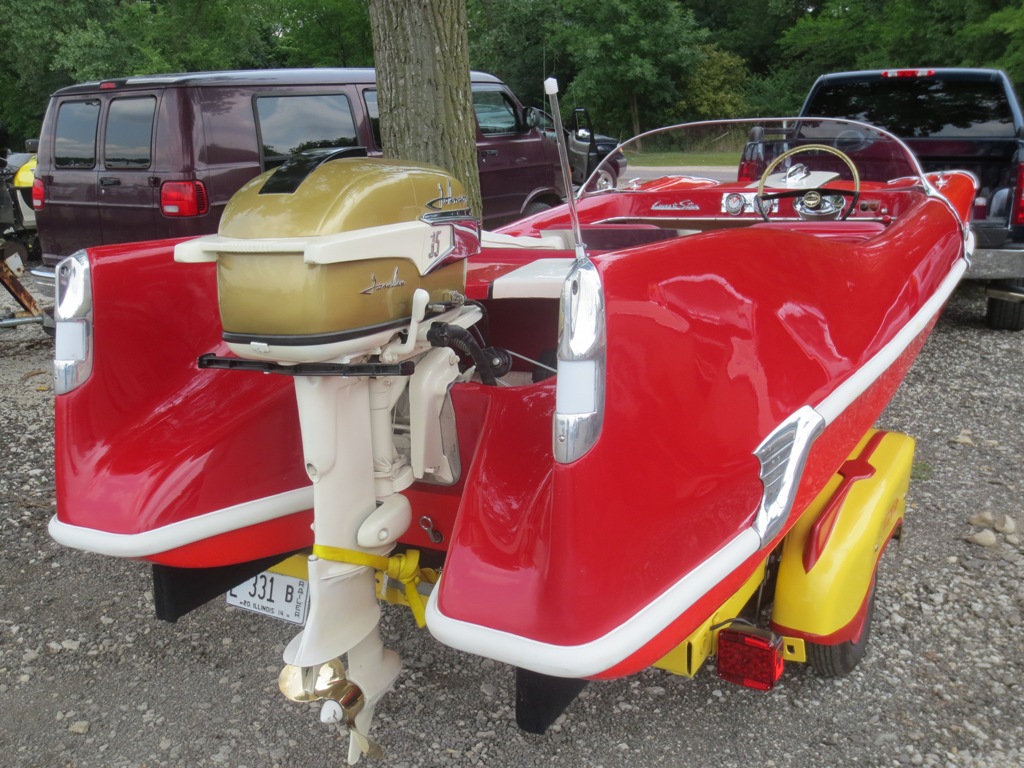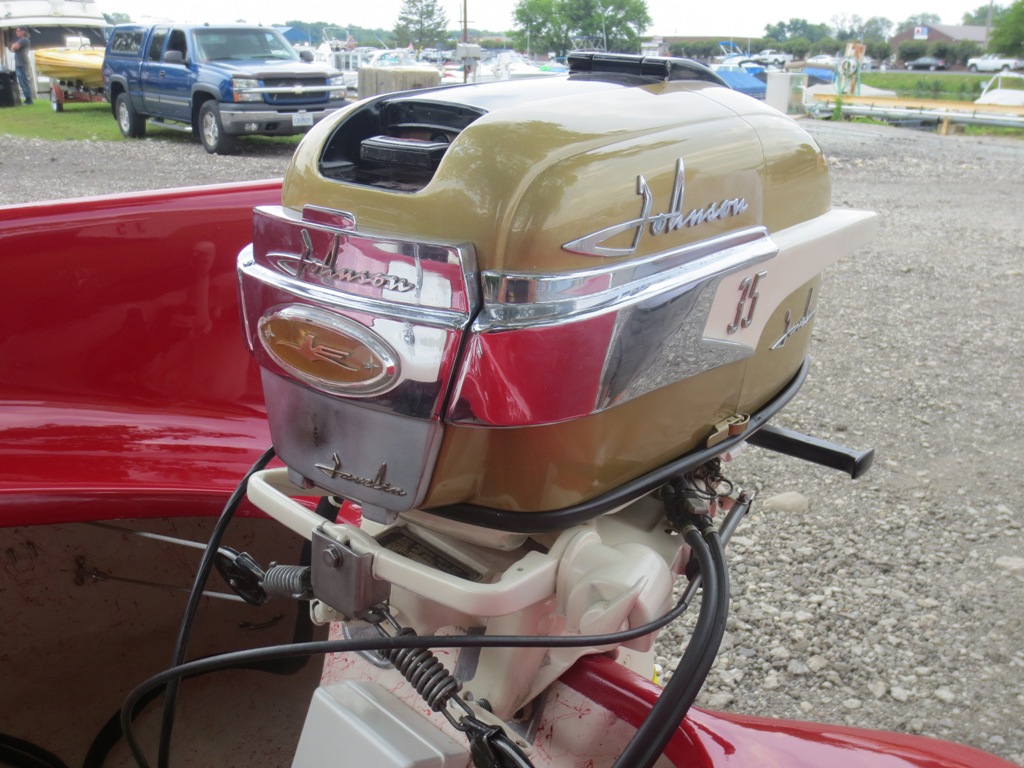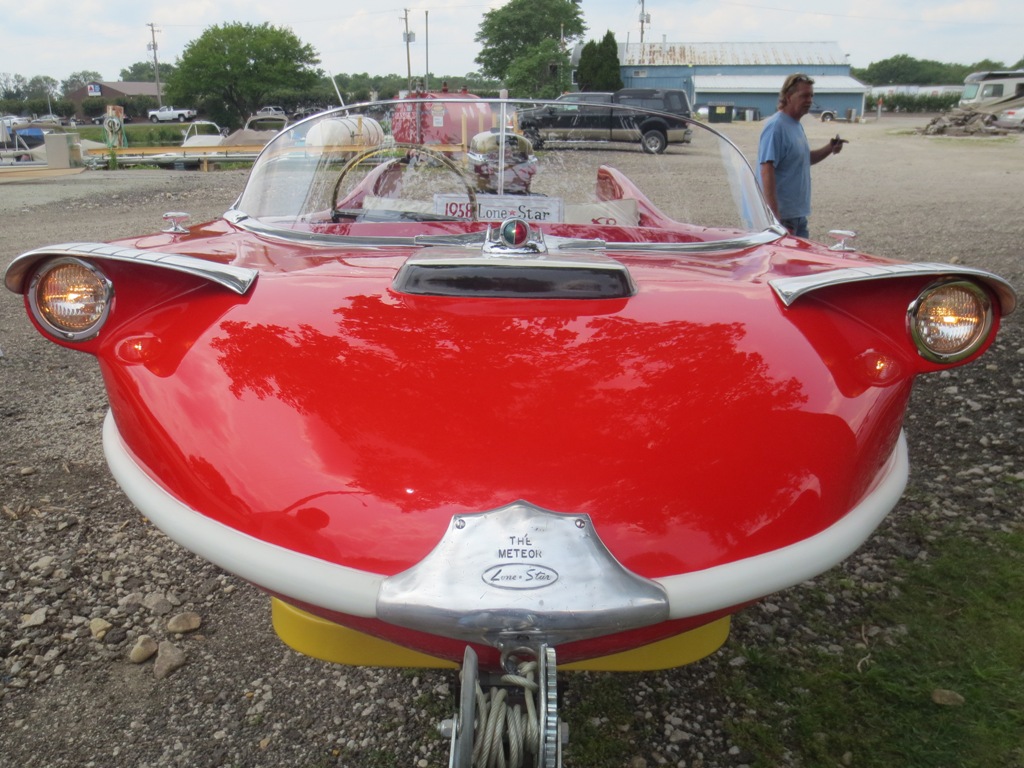 The gelcoat was matched to period Chrysler two tone colors which is a perfect complement to the yellow Gator also trimmed out in the red and maroon.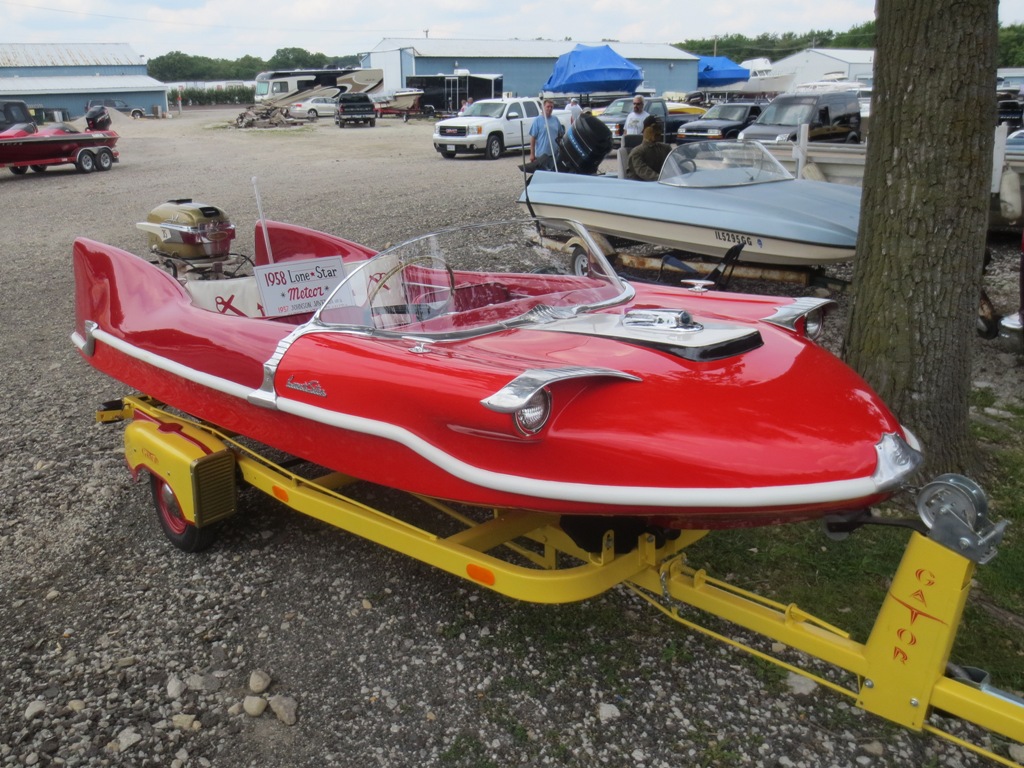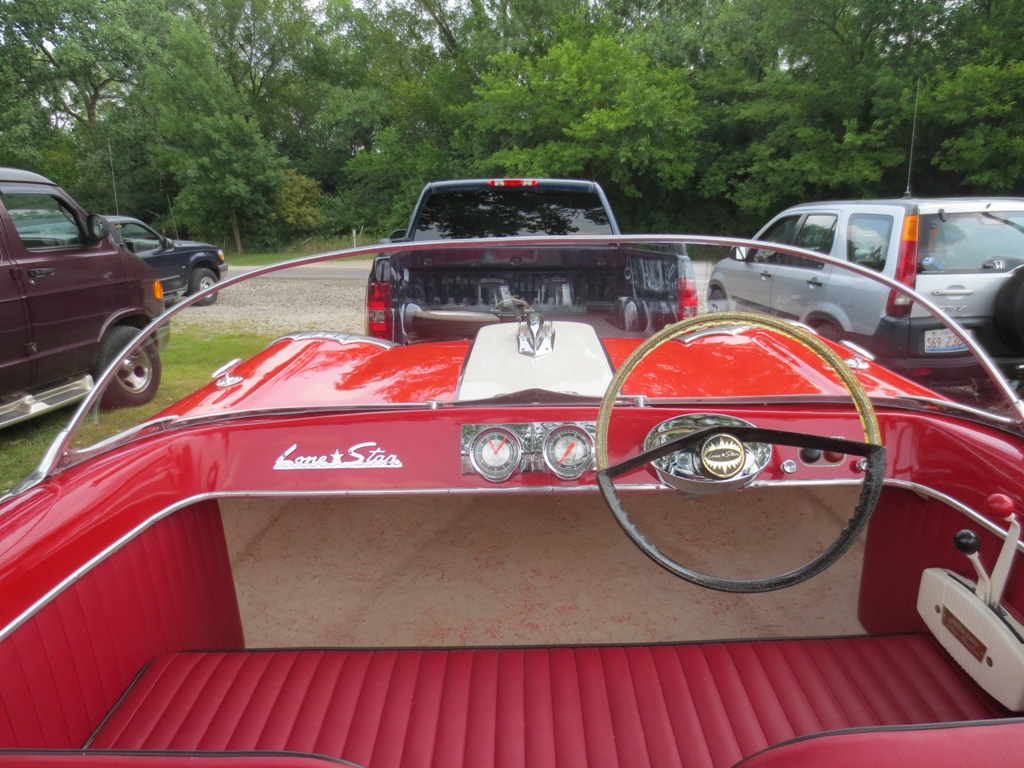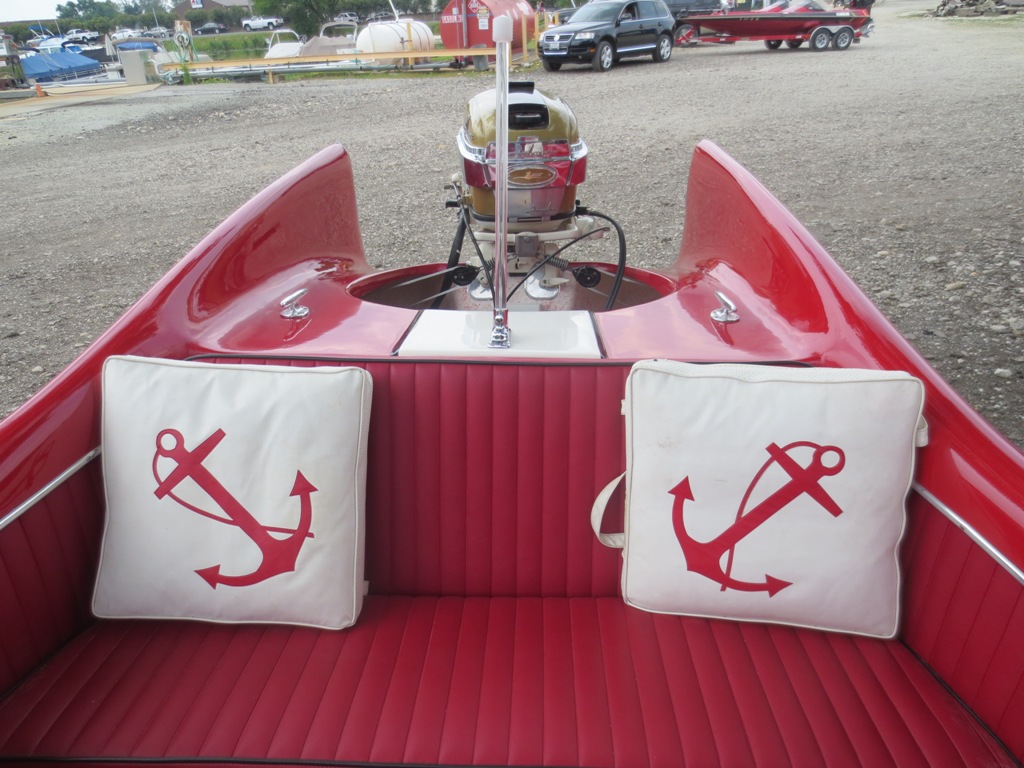 Bill slaking his thirst with an ice cold Stella.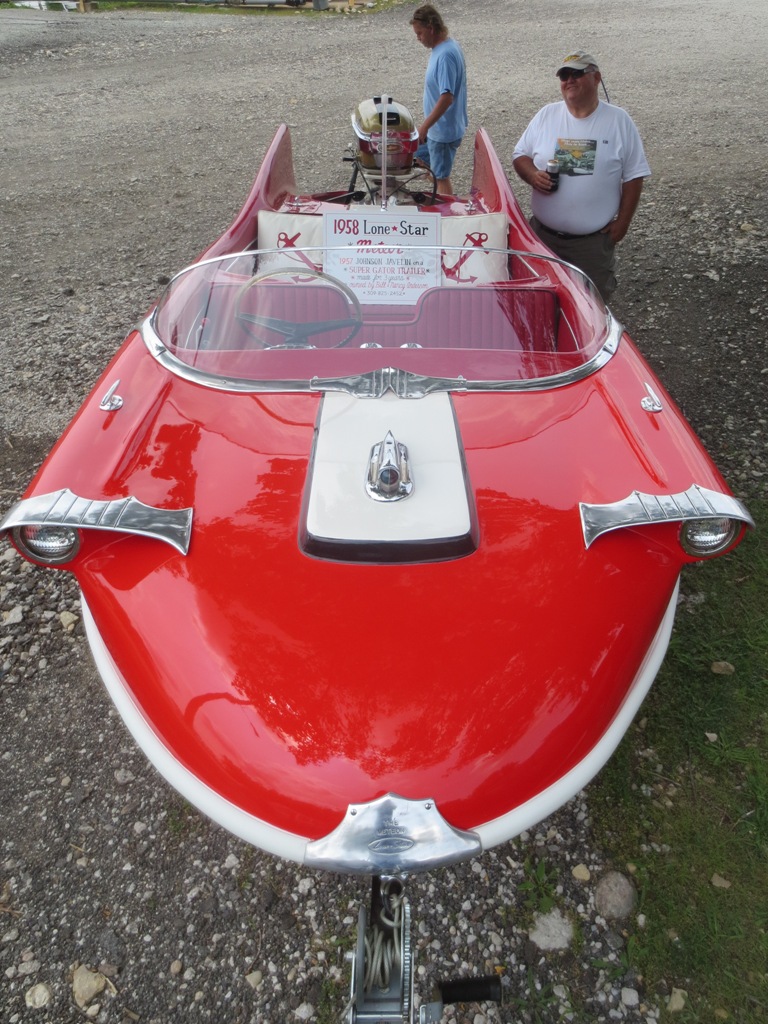 Thanks Terry!
Link to Terry's original post here:
http://www.fiberglassics.com/glassic-forums/home/main-forum/2014-switzer-craft-reunion
Dave (cc1000)