FiberGlassics®
features:
- The oldest classic fiberglass online boating community
- A large database of information on classic boats - "Glassic Library"
- Forums for discussion, help on restoration and more.
- Calendar of meetings of Fiberglassics members.
- Online Classifieds of Fiberglassics member's ads - "Glassifieds"
- Business Listings to showcase your business - "Glassic Businesses"
- Weblinks to other boating sites - "Weblinks"
- Gallery where users can upload their favorite photos - "Glassic Gallery"
- Glassic Newsletters that users can signup for to receive info and specials.
- Users can edit their profile, upload and define the boats they own so other users can find them.
- Check out the "Glassic Chat" and listen to "Glassic Radio" while online!
With the new FiberGlassics® you'll be able to add to the site on the fly. Galleries, Calendars, everything you could want in an enthusiasts website.

Of course, the forums are always there for your enjoyment at any time. But who needs yet another forum anyway! Why not just plop yourself down here and enjoy our site. Our forums go back to our beginnings in 1999.

Please take a moment to familiarize yourself with our new format and thanks again for visiting!

The staff
......because of the people we meet. Last weekend, there was an annual charity event hosted by our city's largest Marina, The Sacramento Marina, which is just about 2 miles from my home. There were many other boat clubs, local brand Keaton boats, Glastron Carlson boats, a beautifully restored '65 Riva, and racing boats, and every year the Sacramento Marina ask the Golden State Glassics if we would like to show our old boats during the Vessels and Vines event, and every year we gladly ablige. So I asked a few friends and we enjoyed a great night of live music, wine drinking, art show, food trucks, and a variety of boats. Most of all just talking old boats in general. Great day and evening with many people in attendance and for a good cause, a local Girls Sea Scouts.
1959 Dorsett Belmont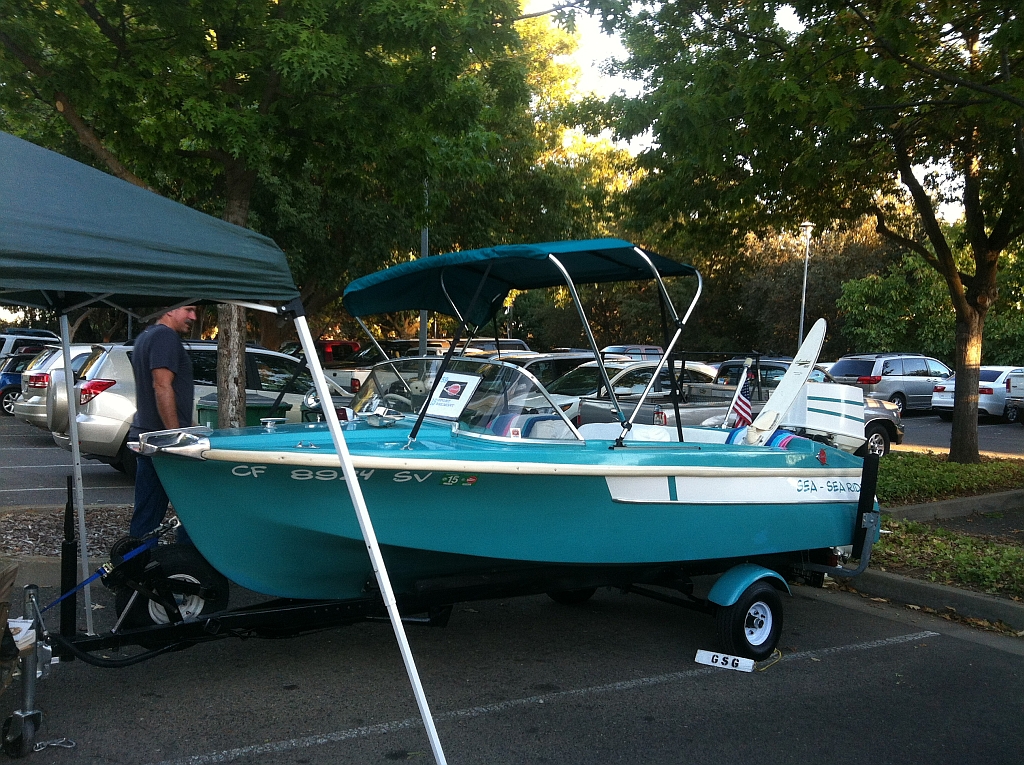 My friend Norm's '54 Crestliner aluminum boat, which is also for sale by the way. Norm did a great job restoring this old boat with all original wood.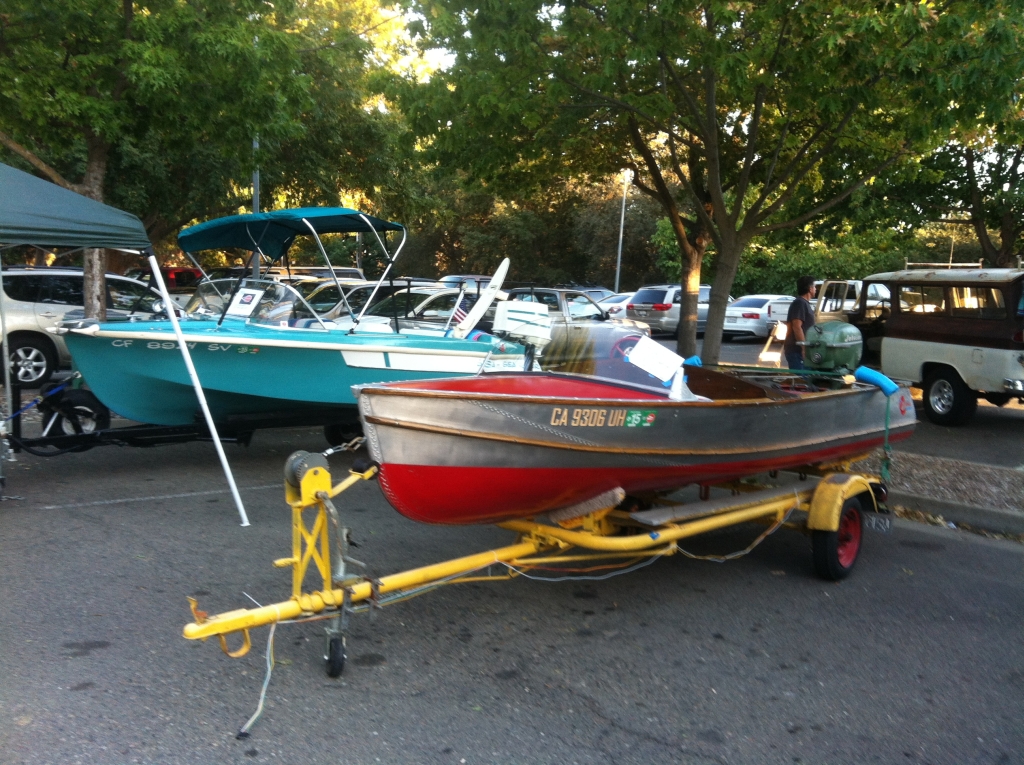 For you Glastron Carlson fans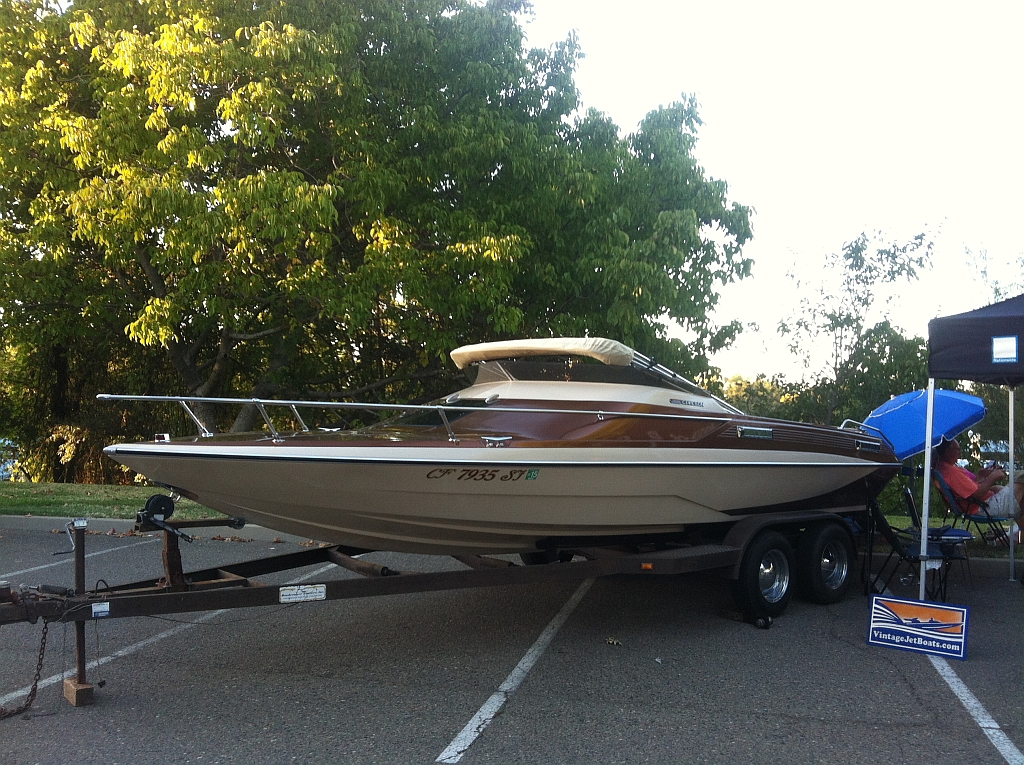 Read more: Another Reason Why I Enjoy This Glassic Community
We had a great day out on the Illinois River in Channahon at the Big Basin Marina. Mother Nature cooperated and we had perfect weather for a boat show and cook out.

Our host Tom Arambasich with his sister Pam aboard "Aprils Ring" after a high speed spin out on the Illinois.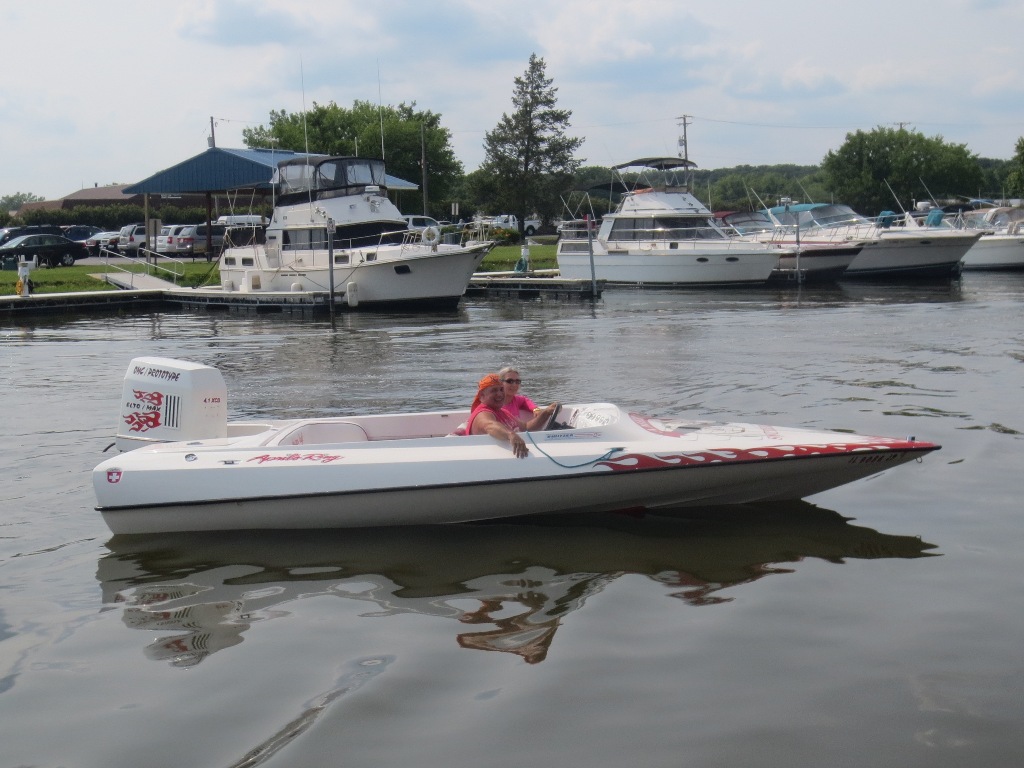 Tom, thanks for your efforts to make this fine event happen and I hope to participate again next year.

Toms 1987 Switzer GL21 with OMC V8 with a yet to be verified HP rating of somewhere in the 250 range.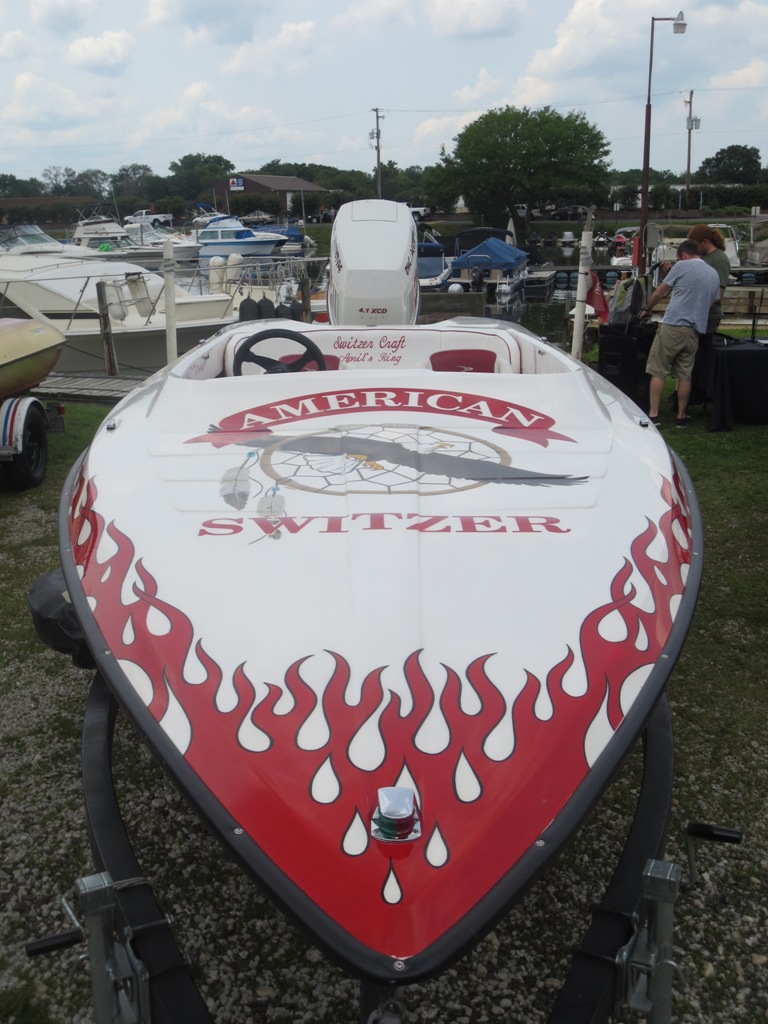 Also owned by Tom is this 2008 replica of an 1965 Switzer Playboy "Glory Daze"
>
>>>
THE ANTIQUE & CLASSIC BOAT SOCIETY, INC.
PRESS RELEASE
>
>>>
The Board of Directors of The Antique & Classic Boat Society (ACBS) announced today that it has approved a change in its boat classification structure and show eligibility criteria to include certain boats of a more recent vintage under the definition of classic boats. According to Teresa Hoffman, President of ACBS, "The classic boating hobby has evolved and changed considerably since the ACBS last changed these parameters in 2002". In keeping with the original vision of the founders of ACBS, many boats constructed between 1975 and the year 25 years prior to the current year will be considered as "late-classic". This new designation applies to both wood and non-wood boats. The new category excludes boats of a certain hull type such as pontoons, inflatables and small personal watercraft.
Read more: The Antique & Classic Boat Society, Inc. Press Release
Subcategories
Information for new users of Fiberglassics.
The latest news from the FiberGlassics Team