This is a shot of the original FiberGlassics site, circa 1999.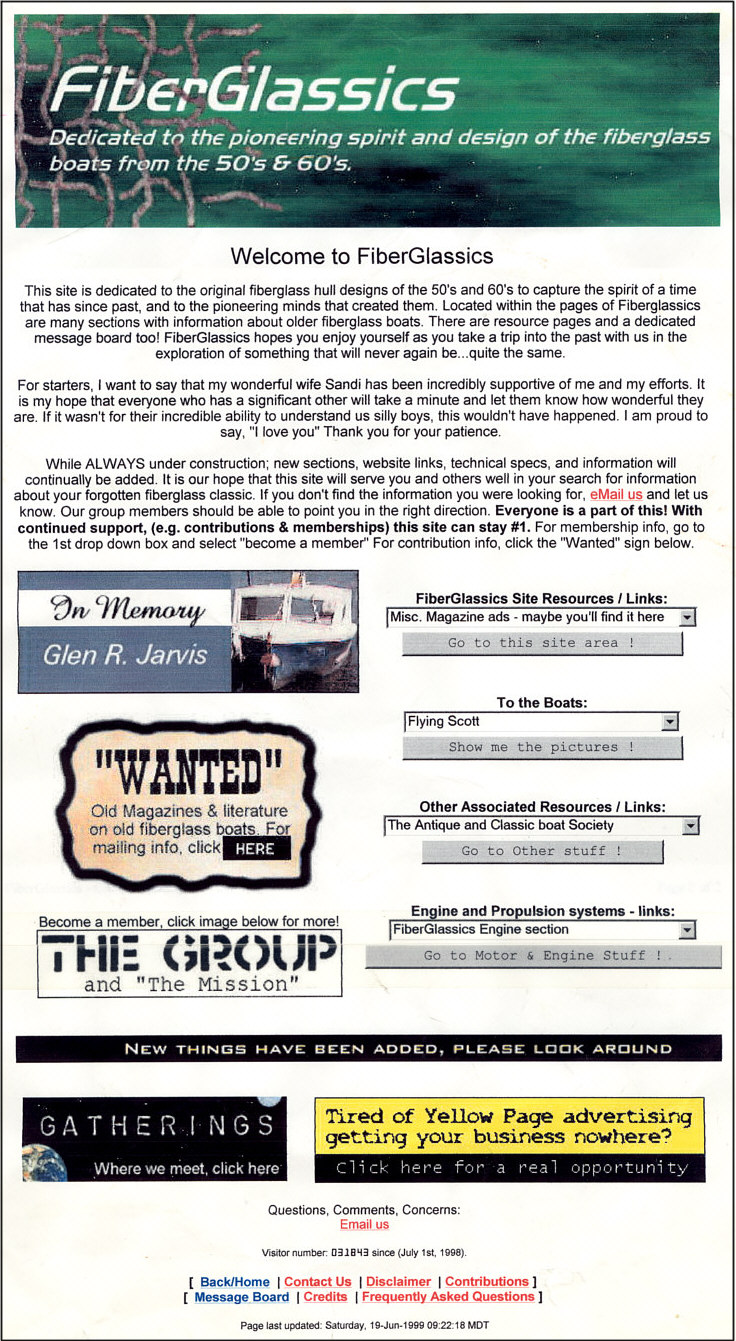 A history is coming soon!
Discuss (5 posts)
Re:FiberGlassics First Site

Jul 30 2011 04:52:31

Very nice, haven't seen that artwork for years!

I still have my 1998 Fiberglassics bumper sticker on my Dodge, the old yellow/black theme we had back then.

Back then I was knee deep in Skagit boats, and on the hunt for a

Dolphin Salty 16' flying bridge cruiser

.

Happy to report I know own one, the only known example unfortunately, and just came in from firing up the Merc 115hp Black Stack I repowered her with. Hoping to relaunch her this weekend or next.

If I listed all the fiberglassic boats I've owned since then it would be.....embarrassing! At one point in 2007 I had 4ea 1956 Skagit boats and every one of them ran and made at least one event that year. Trying to get back to "all my boats run" status, which as all of you know is a constant struggle.

I have a 1958 Skagit 20 Express, the Dolphin, and a 1961 Power Cat 14T at present. I've downsized the fleet!

#39274
Re:FiberGlassics First Site

Mar 15 2013 14:43:35

Now that is a head trip. I first joined in 99 or early 2000. Nice to be back with those that understand the affliction.

#75357
There are too many comments to list them all here. See the forum for the full discussion.
You need to
login
or
register
to post comments.
Discuss this item on the forums. (5 posts)