We had a great day out on the Illinois River in Channahon at the Big Basin Marina. Mother Nature cooperated and we had perfect weather for a boat show and cook out.

Our host Tom Arambasich with his sister Pam aboard "Aprils Ring" after a high speed spin out on the Illinois.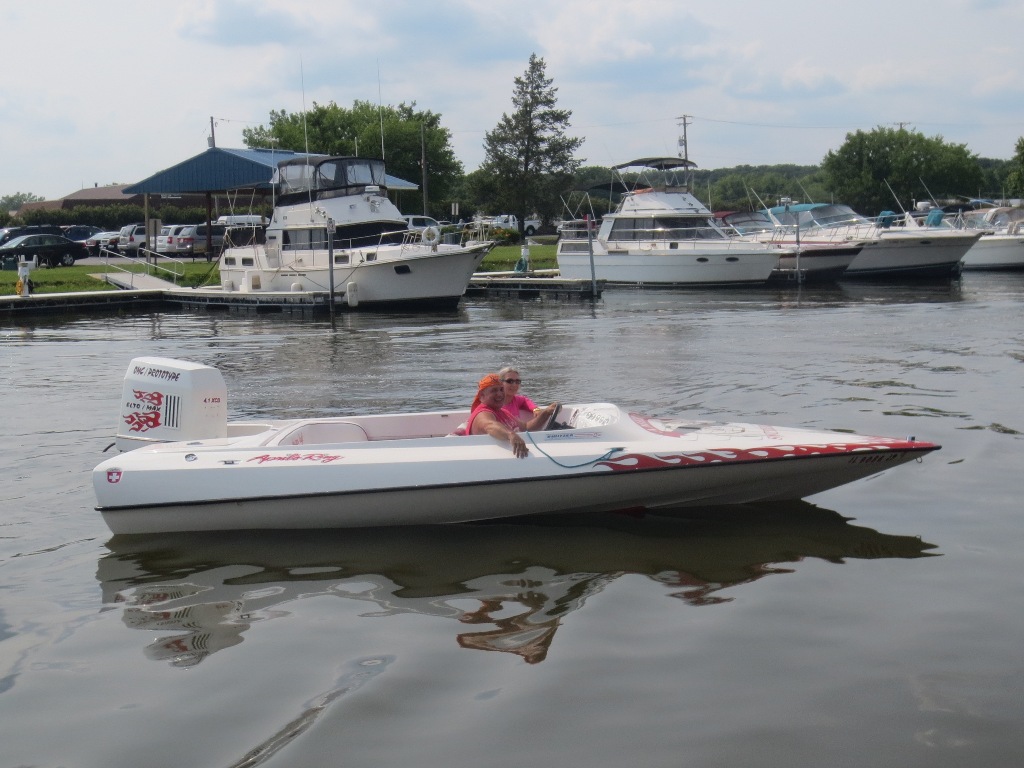 Tom, thanks for your efforts to make this fine event happen and I hope to participate again next year.

Toms 1987 Switzer GL21 with OMC V8 with a yet to be verified HP rating of somewhere in the 250 range.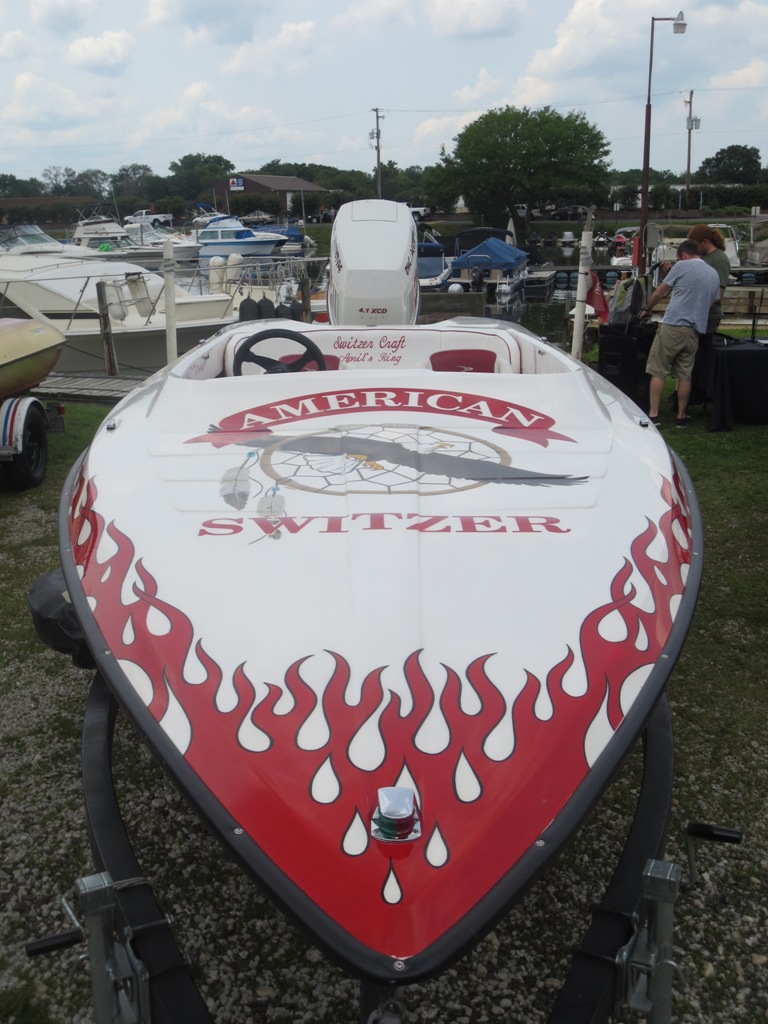 Also owned by Tom is this 2008 replica of an 1965 Switzer Playboy "Glory Daze"
Discuss this item on the forums. (0 posts)
THE ANTIQUE & CLASSIC BOAT SOCIETY, INC.

PRESS RELEASE

The Board of Directors of The Antique & Classic Boat Society (ACBS) announced today that it has approved a change in its boat classification structure and show eligibility criteria to include certain boats of a more recent vintage under the definition of classic boats. According to Teresa Hoffman, President of ACBS, "The classic boating hobby has evolved and changed considerably since the ACBS last changed these parameters in 2002". In keeping with the original vision of the founders of ACBS, many boats constructed between 1975 and the year 25 years prior to the current year will be considered as "late-classic". This new designation applies to both wood and non-wood boats. The new category excludes boats of a certain hull type such as pontoons, inflatables and small personal watercraft.

Discuss this item on the forums. (17 posts)

I recently judged my first ACBS show. It was an honor to be selected to judge. I joined a team of two other experienced judges. Our team was assigned to judge the outboard boats, both wood and non-wood. We were given the basic judging criteria: all boats are to be judged against their condition when they originally left the factory, and all boats start out as 100 point boats with deductions made where appropriate.




We were assigned to judge 7 boats all together, with two no-shows because of the weather. Point sheets were different for the wood and non-wood, with the main differences being in the judging of the motors and the finishes. No detailed instructions were given as to what deductions should be made for differences in finish from original, but there were automatic deductions for differences in the motors from original. After doing some research online, I did find some documents that called out for certain deductions for certain finishes, but these were not made available to us for use in judging the boats. Most of the deductions that we took were common sense things and we followed the judging check list to keep track of them all.



Discuss this item on the forums. (18 posts)